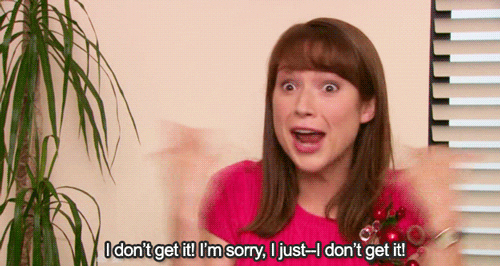 Do you ever come across things that make you go '?????'. That's the best way I can describe the feeling. Pointlessly gendered products are a perfect example of this. I fail to understand the purpose of having a male and a female version of materialistic things that ideally serve the same purpose. I mean, there is no convenience factor or anything, it just creates a sense of unwanted segregation.

It might seem funny, no doubt, but this trend is indicative of deep rooted undertones of gender discrimination. Producers utilize gendered products as a way to separate every product to pinks and blues and source more profits. This promotes the idea of the gender binary and instills such ideologies in our minds. From stationery products to food products, everything is separated into genders. Here are 20 such instances that are just mind-boggling.
1) Laundromat ads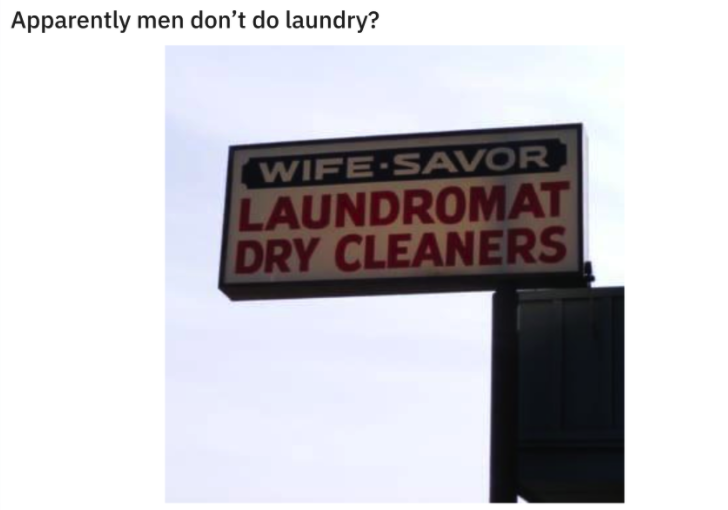 Wait, you're a man, what are you doing at this laundromat? Where is your wife? Men can't do laundry, it's a woman's job.
2) The globe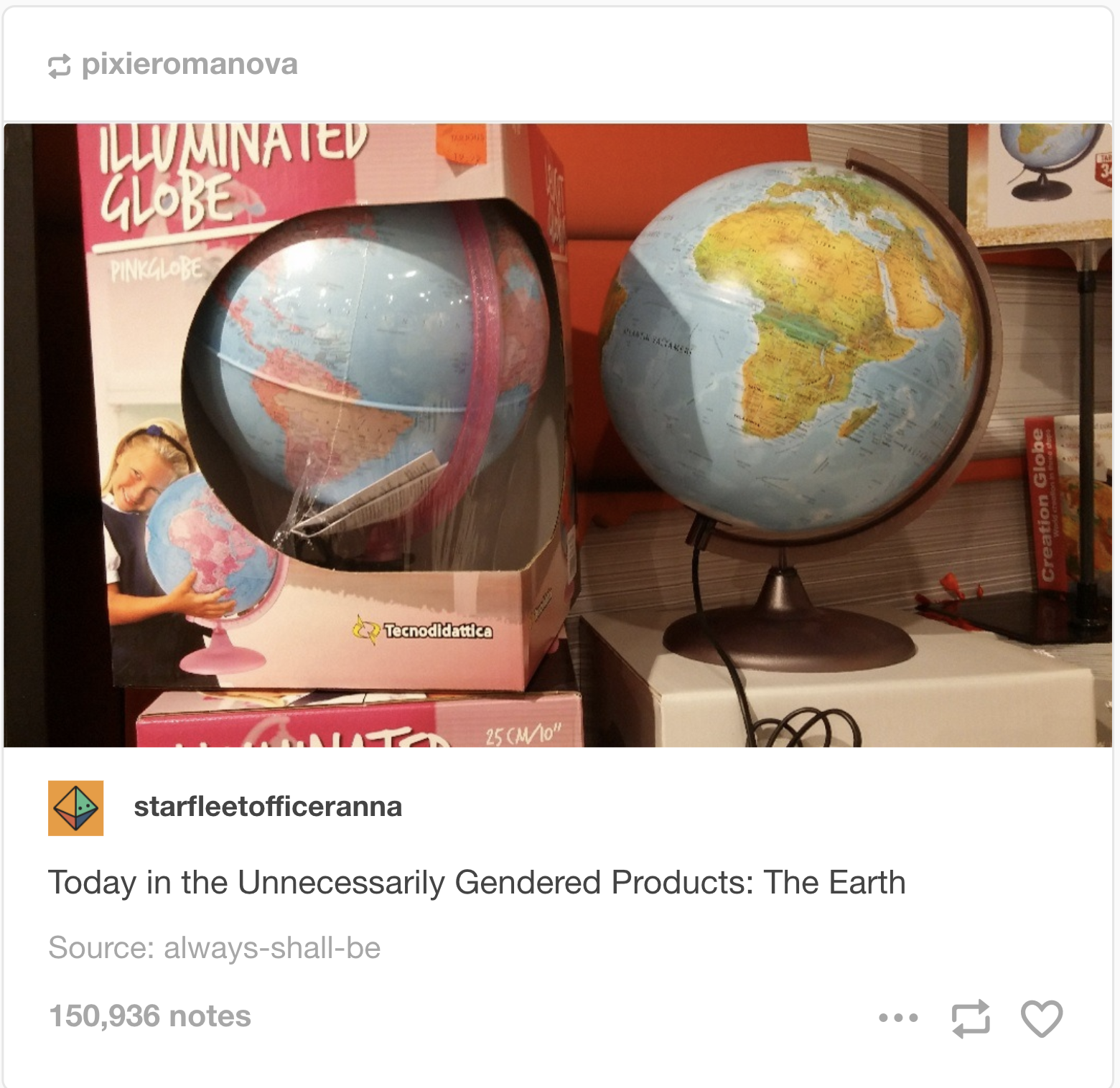 Damn, girls have had the wrong idea about the earth this whole time! Landmasses on earth are not pink, just look at a boy's globe to be sure the next time.
3) Masks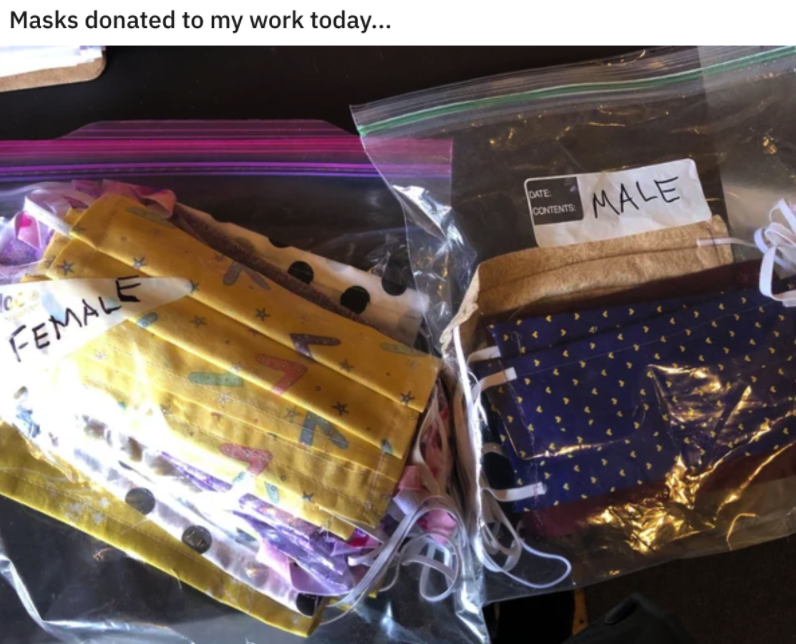 Women can't go around wearing these male masks, no, they need specific female masks to stay safe and not get infected by the virus.
4) Baby clothes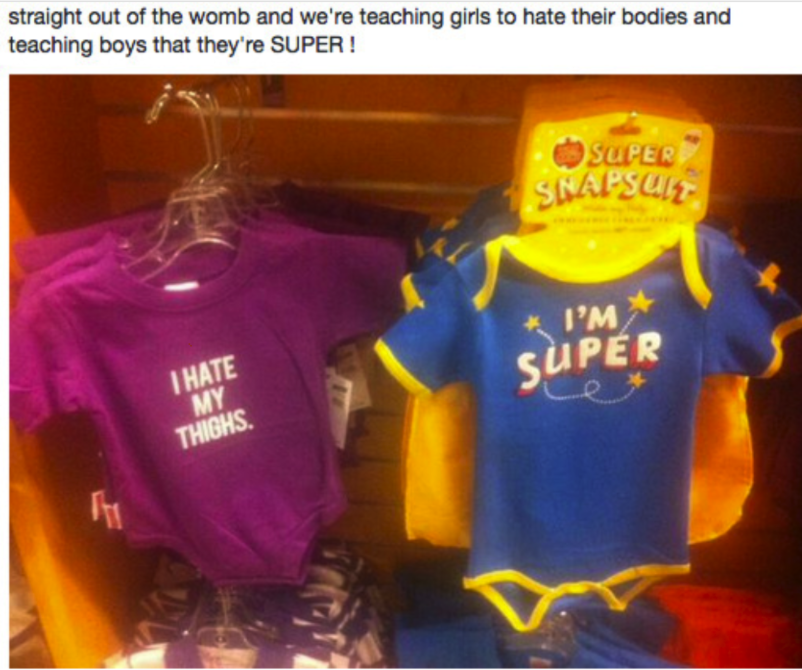 So .. girls are body-insecure and boys are superheroes? Alright then, we need to go spread this very positive body image to young girls out there by printing it on baby clothes.
5) The Bible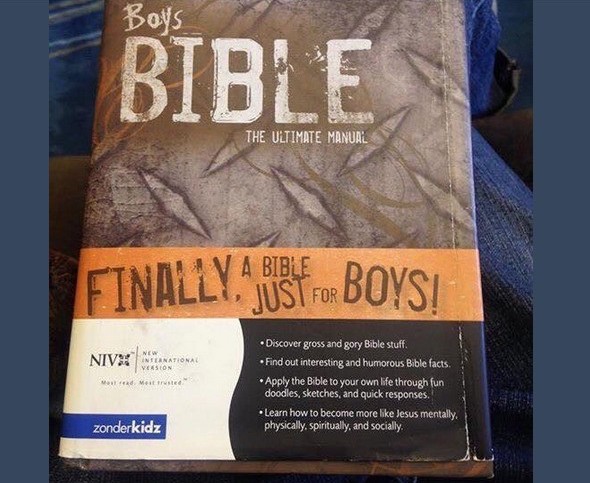 You can't read the regular Bible, no, you are a man - you need the Bible for boys.
6) Mirrors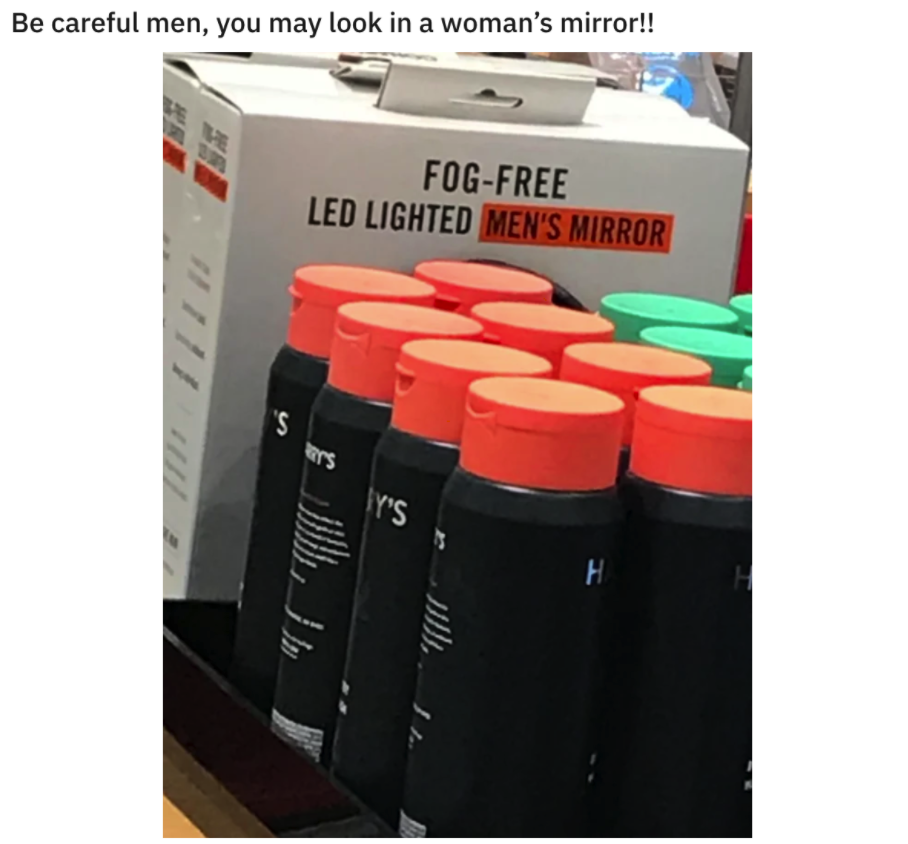 Men are out here looking into girl mirrors, they need 'mirrors for men'. Otherwise, they might lose their masculinity.
7) Beverages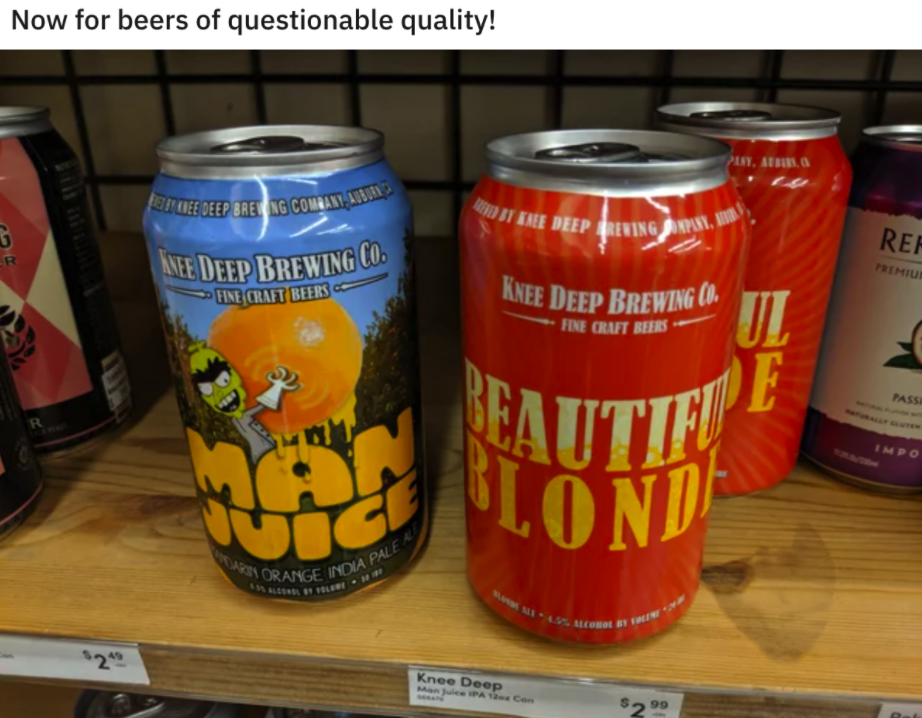 Men need their manly 'man juice' while women can stick to their 'beautiful blond' beers, nothing strange here.
8) Burgers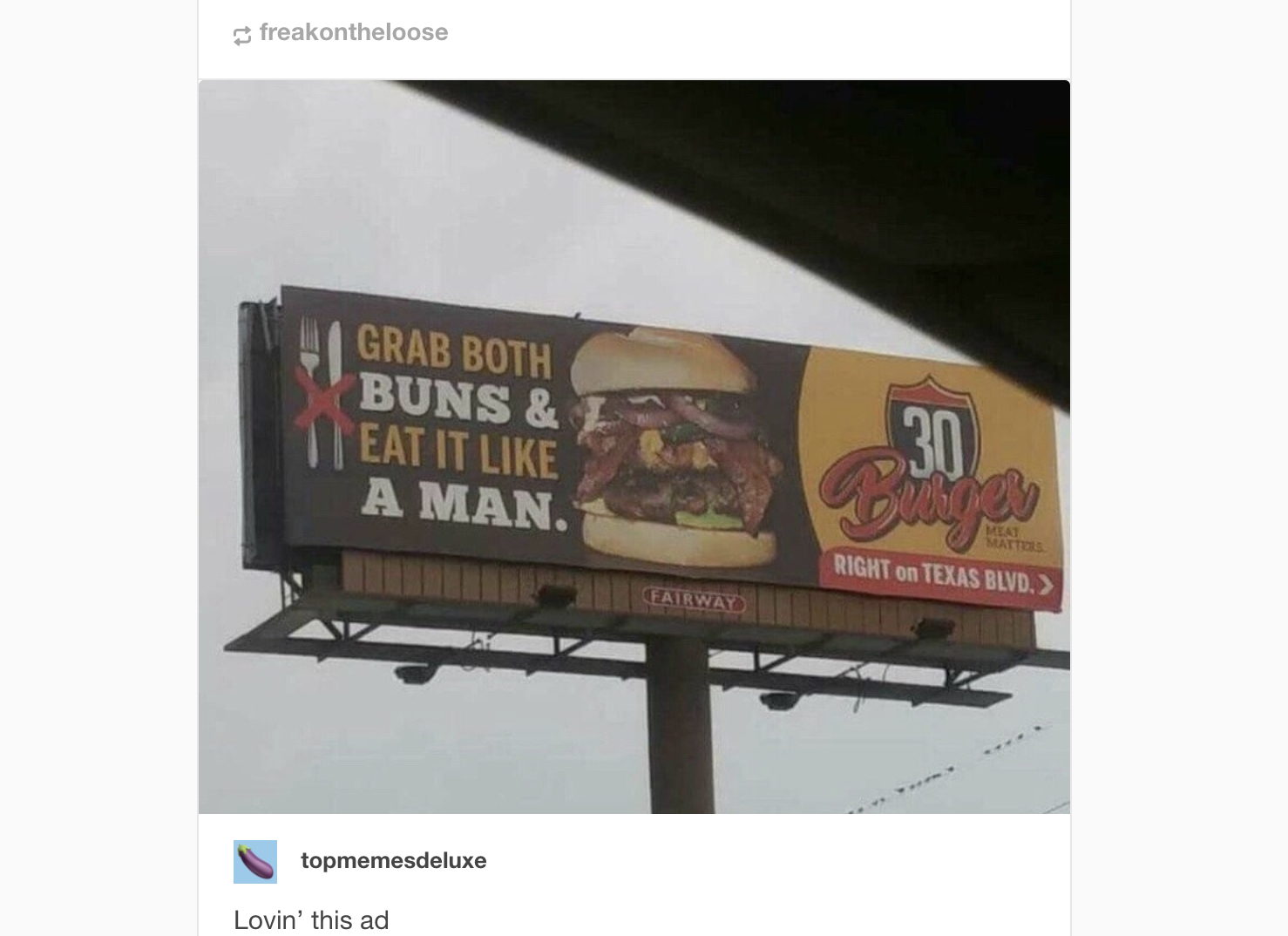 Oh no, my tiny woman hands can't handle the weight of two whole buns, not to mention the filling. Men don't need utensils, they can eat these with their big manly hands.
9) Bread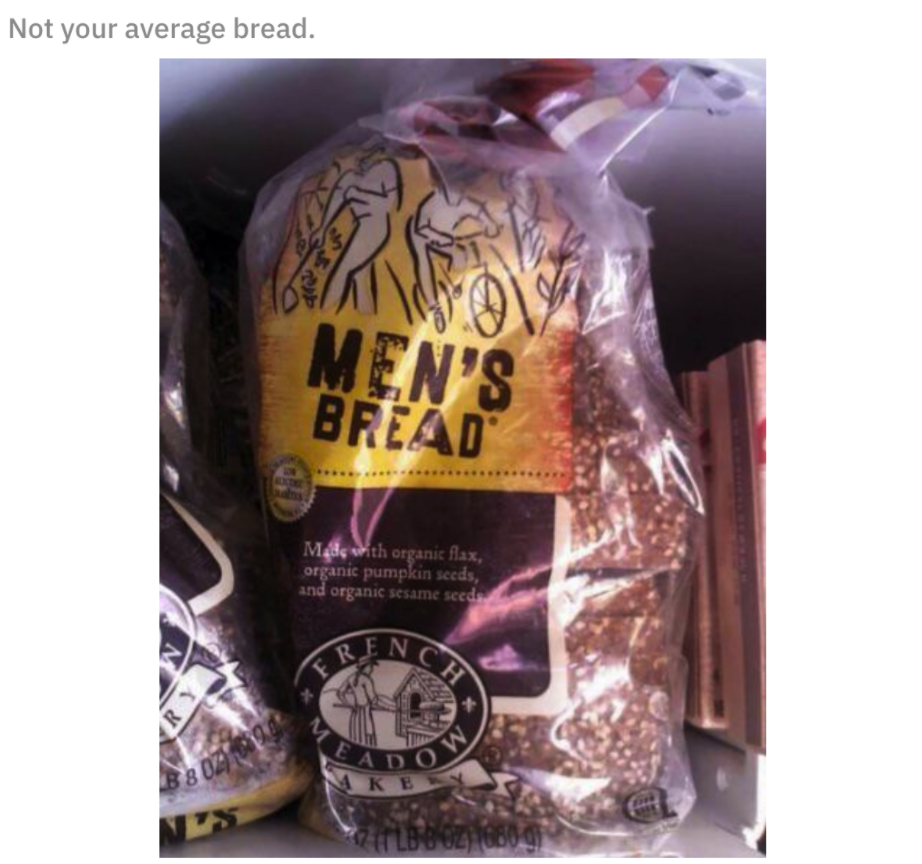 Not any bread, this is "Men's bread". It's special as it comes with organic male chauvinism and organic masculinity.
10) Toy sets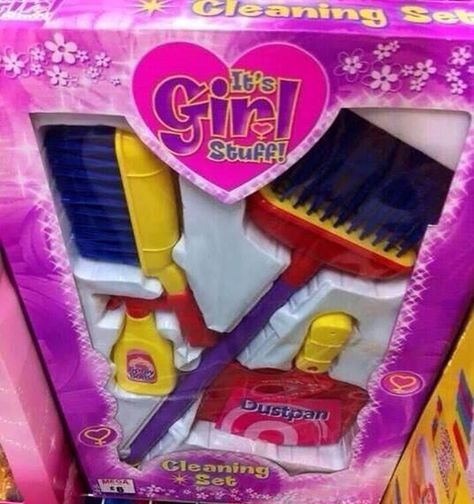 Oh yes, women are only meant to clean and do household chores. A sweep, a dustpan, and some cleaning liquid, what more could a girl ask for. It's just 'girl stuff'.
11) Board games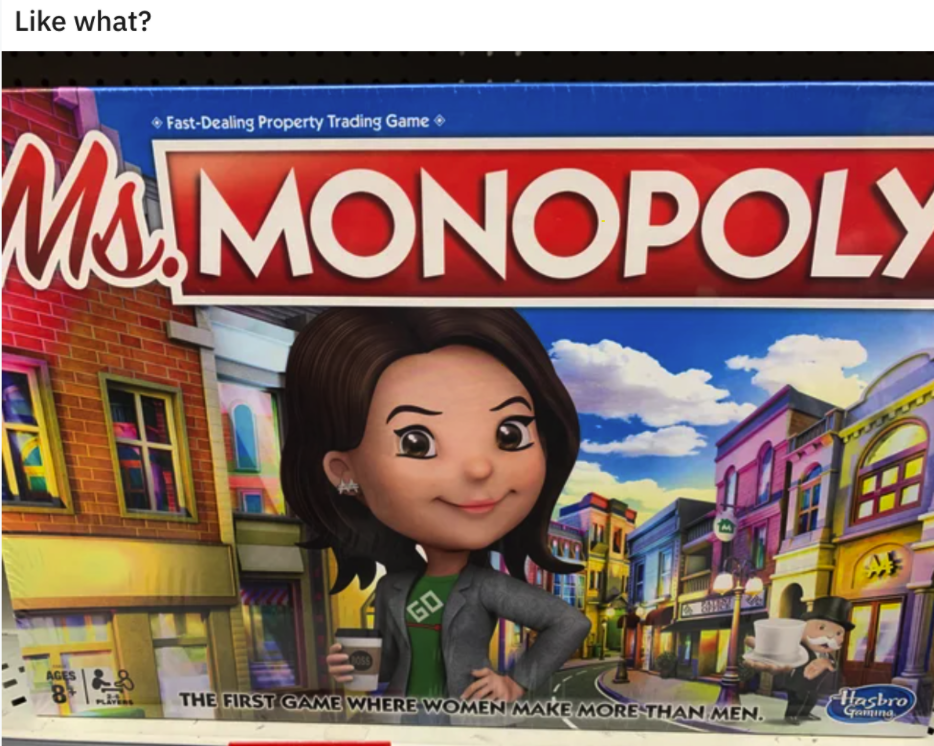 Finally a version of monopoly where women can make some money (maybe even more than men). What?? This is revolutionary.
12) Chocolate bars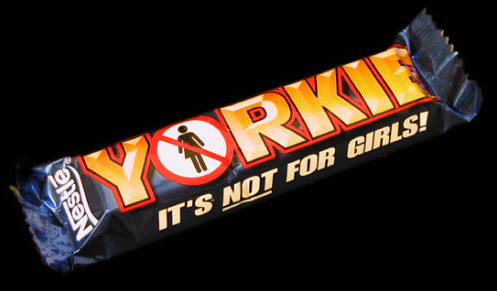 Beware, girls, this is a strictly anti-girl chocolate bar, if you have it, you might turn into a man because of all the added masculinity it comes with.
13) Jenga blocks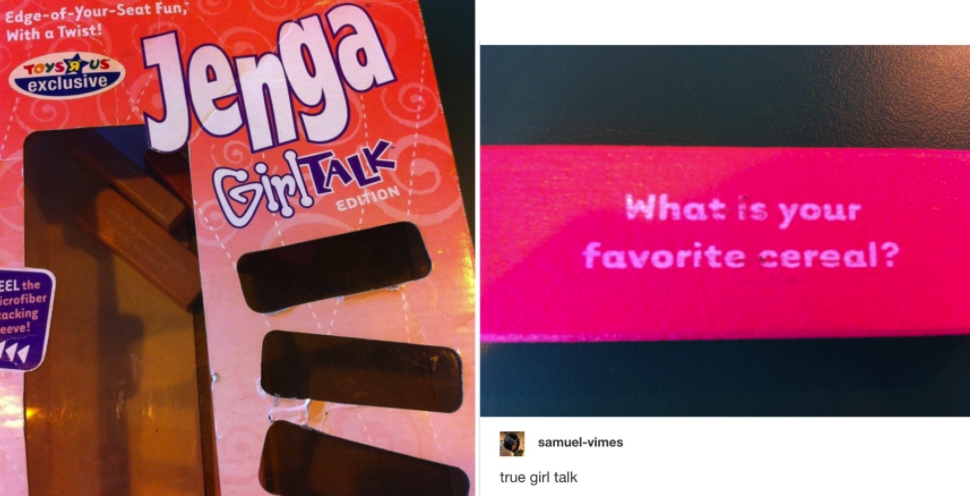 Yeah, just having some fun 'girl talk' while playing Jenga with my girlfriends, you know, about 'my favorite cereal' and everything.
14) Cake sprinkles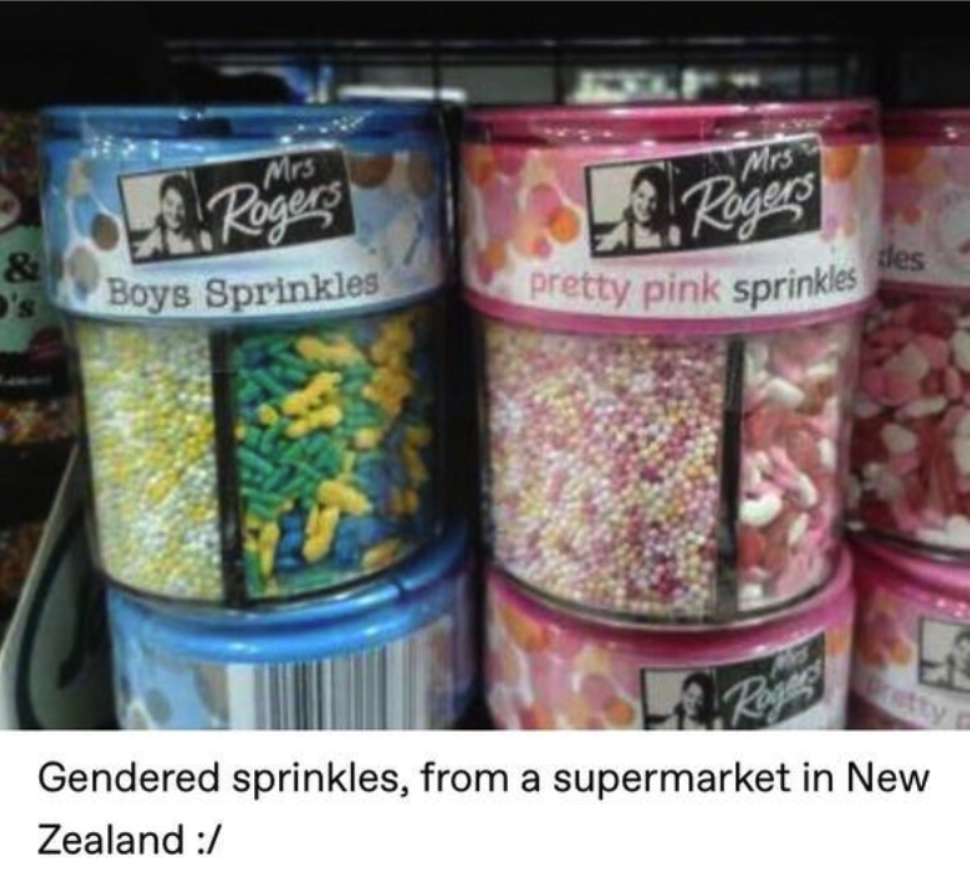 You gotta decide which gender you identify with - 'Boy' or 'Pretty Pink'?
15) Deodorants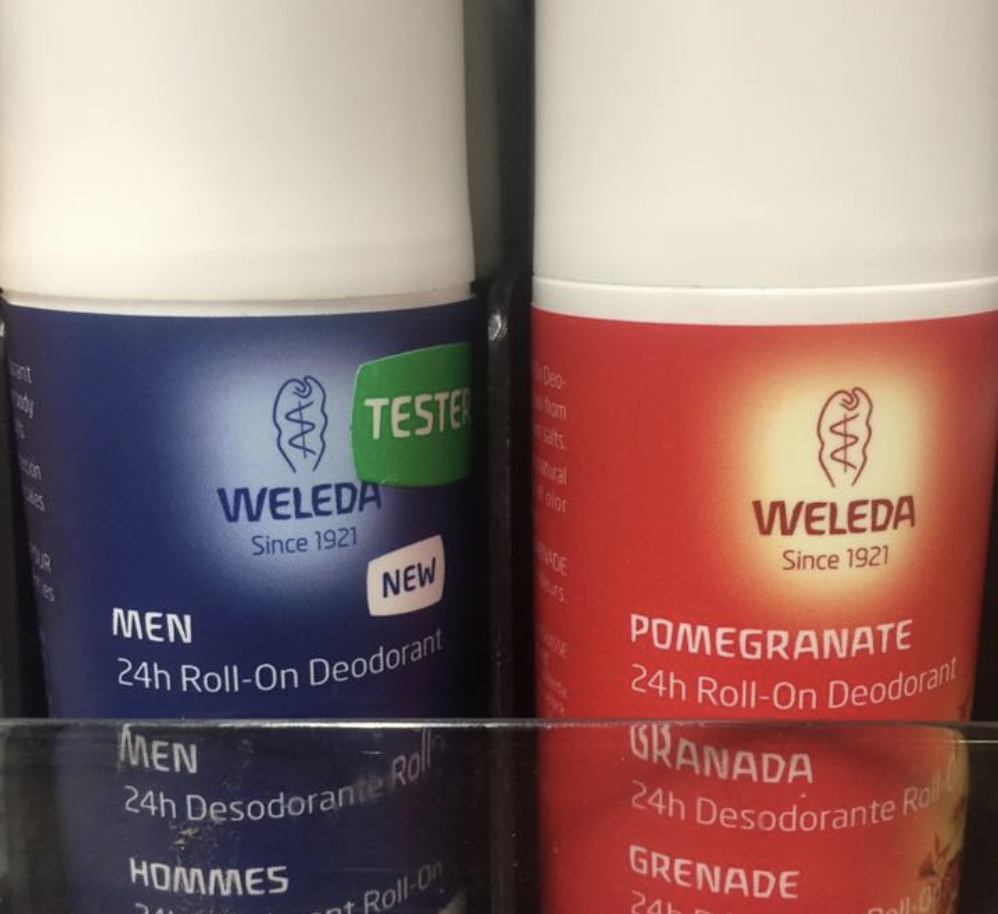 These deodorants are specially crafted for the only two alpha genders - men and pomegranates. How very thoughtful of them.
16) Dustbins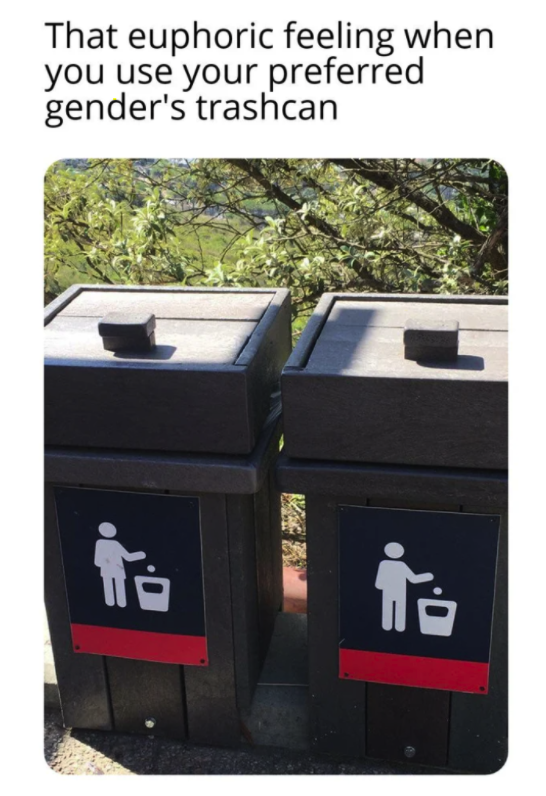 I forgot, men and women need to separate their waste. Now genders don't need to worry about their trash mixing, how convenient.
17) Protein tablets and medicines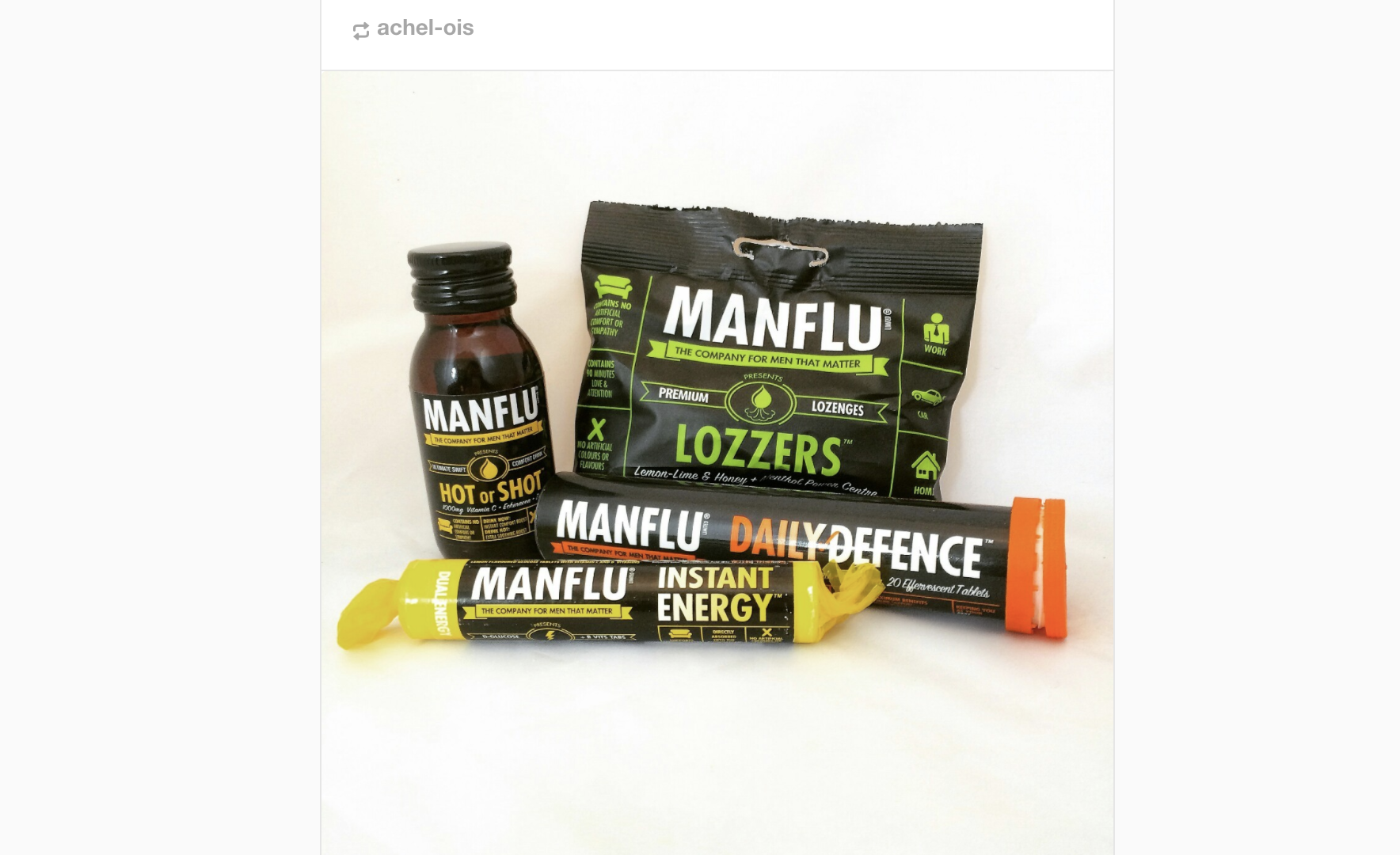 Men can't rely on regular old tablets and medicines to cure their illness, they need the hefty man meds for their 'man-flu'.
18) Bath products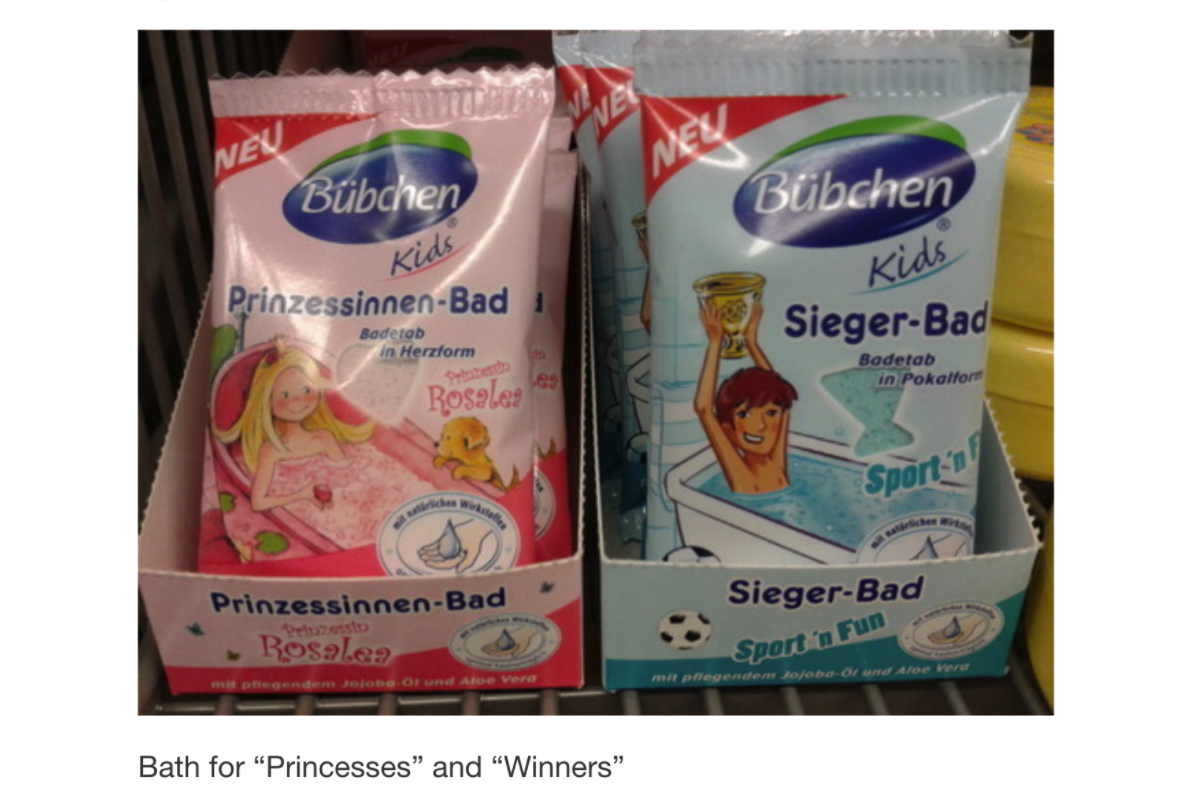 Oh, so it's bath time for either princesses, all pink and rosy, or boisterous boys - aka winners who like 'sports and fun'. Young princesses aren't supposed to like sports-themed goods.
19) The man-balm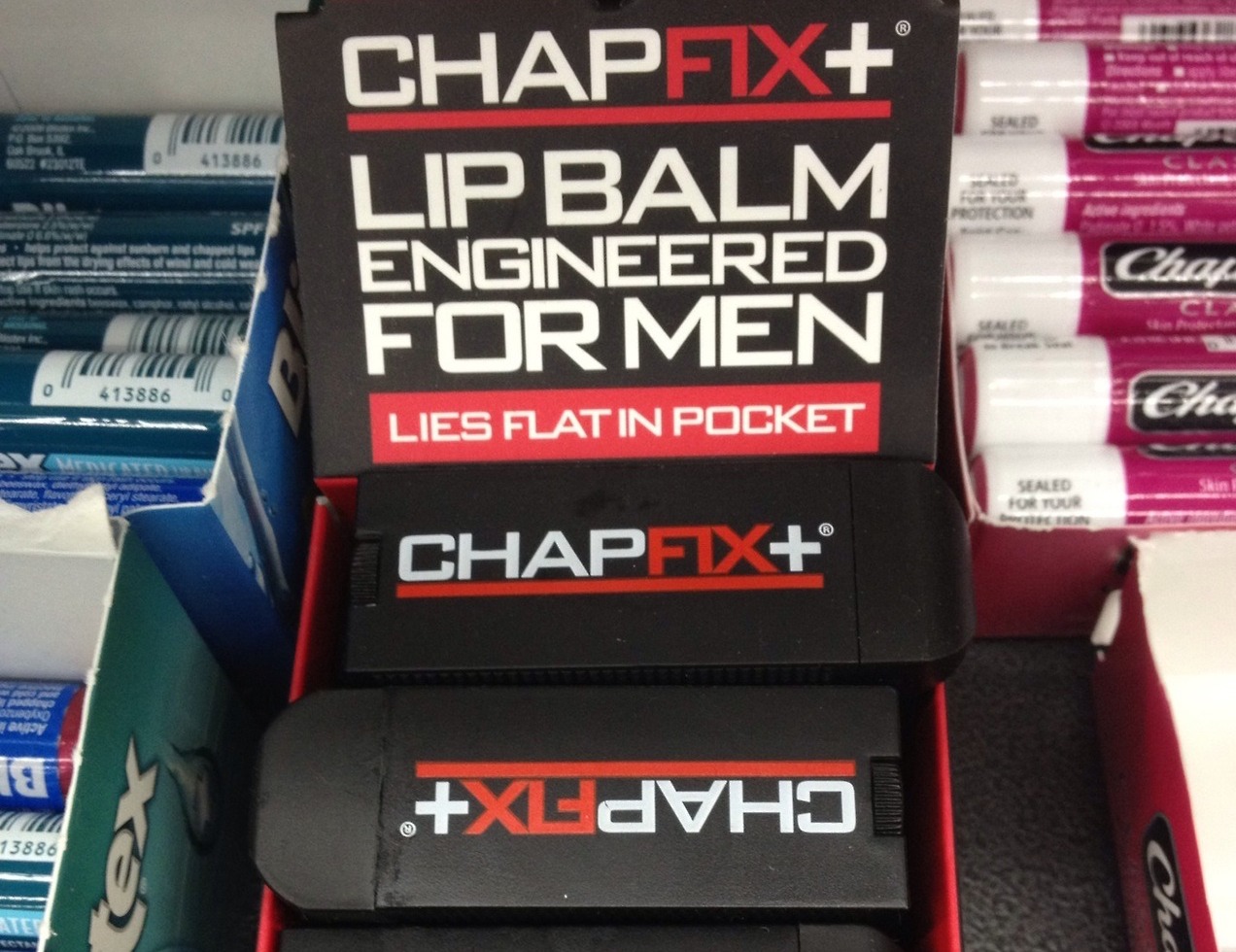 Men can't use those cylindrical lip balm tubes, that's for the ladies. They need their flat lip balms, the regular ones just fall out of men's pockets.
20) Cards and notes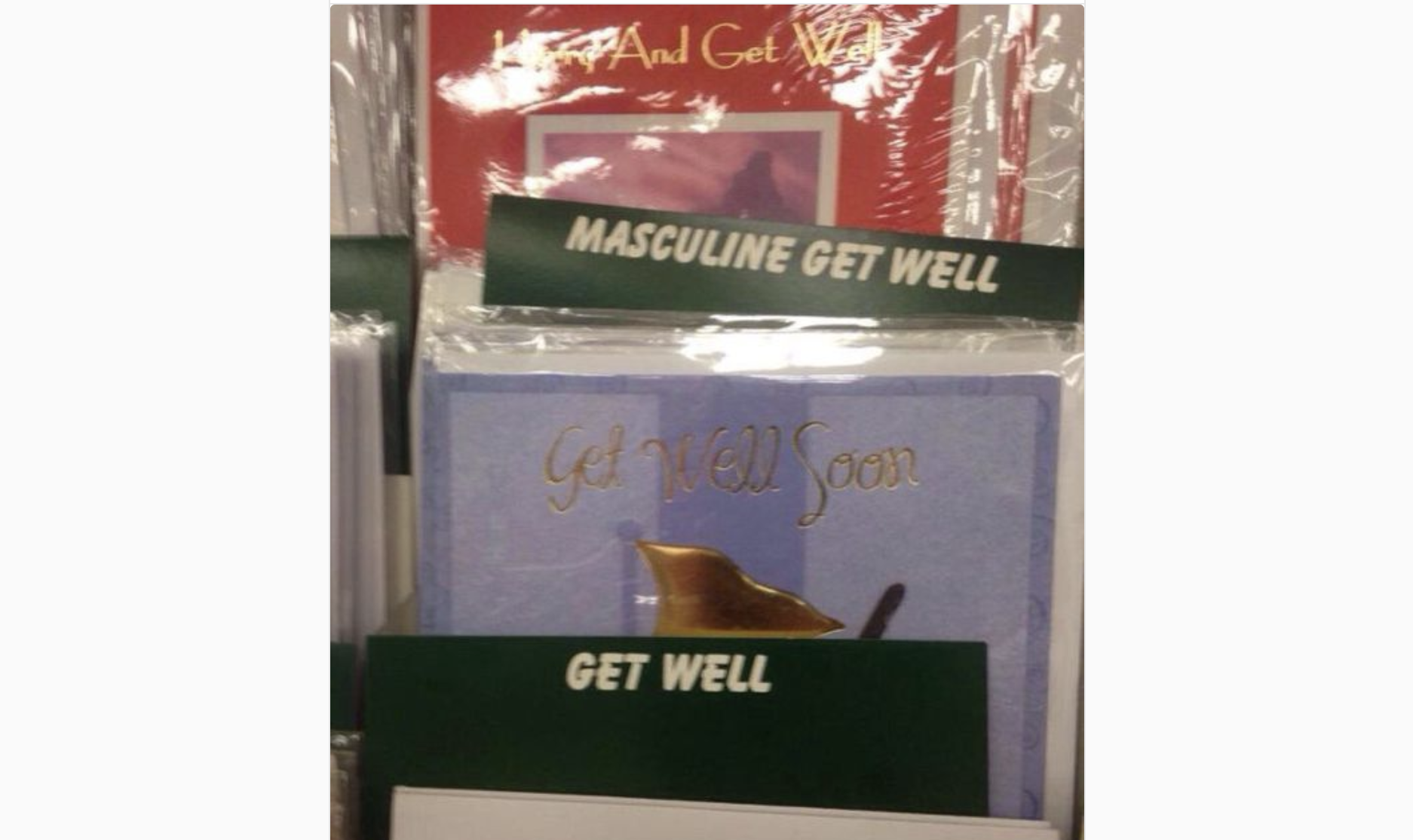 When your male friend is unwell but has fragile masculinity, they need masculine get-well-soon cards.