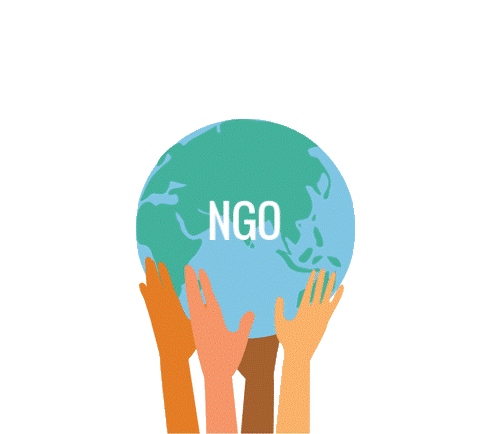 Maybe not the centre of the universe, women are very much a part of it. Facing abuse, oppression and harassment makes us doubt our worth as individuals in this great grand universe. Here's a list of NGOs in India which try to enlighten and empower the women of today by helping them to come out of their miseries.
1. Azad Foundation
One of the first steps towards leaving an abusive environment is being financially independent. Azad foundation works in that domain to provide employment to women who have been treated badly in families or lack resources. Founded in 2008, the NGO operates from Delhi and has centers in Jaipur, Indore and Kolkata. The NGO has trained over 1,000 women as chauffeurs. They have further placed a first ever woman DTC bus driver in the city. This is not only empowering but aspiration as well. More power to these women!
2. Makaam
As an agricultural nation, it is no news to us that women contribute equivalent to men in the fields as well. Despite this fact, their effort isn't often recognized. They hold as little as 12% of land , as per the records. To help women get their due, MAKAAM has come into play. MAKAAM, or Mahila Kisan Adhikaar Manch (Forum for Women Farmers' Rights) is a nationwide informal group of more than 120 individuals and organizations of women farmers, women farmers' collectives, civil society organizations, researchers and activists from over 24 states of India, to secure due acknowledgement and rights of women farmers of the country.
3. Vimochana
Even today, sexual abuse and domestic violence are very much a part of the society that we're living in. Women go through a lot of torture and torment on a daily basis and are expected to keep hush about it. NGOs like Vimochana are working selflessly to change things for such women. Based in Karnataka, this organization works primarily to strengthen women's resistance to violence both within the home and within communities, cultures and politics. Such ventures give voice to women who often turn mute due to the painful fate that families and the society bring upon them.
4. Jagori
To awaken is important for a thought to manifest itself. Jagori is one such organization which is actually walking the talk. Jagori was started as a collective which focused on issues that were very prevalent at the outset. Taking feminist ideologies to rural areas, where patriarchy is a lifestyle, reaching out to the main constituency, women, most of whom were not educated was the biggest challenge. To create awareness about the concept of feminism and to communicate with them, various tools were developed, which included feminist songs, which still happen to be cardinal to Jagori's work. Another out of the box venture by the organization was that of feminist training. It comprised of a collective learning experience, where the methods used were participatory and also focused on women's ways of learning.
5. Crea
Empowerment comes with the acknowledgement of equality. Once we accept that there's no 'greater gender', we would step where there's equilibrium of sexes. CREA tries to bridge this gap of gender inequality by providing opportunities to women across the nation and the world to work to their full potential. CREA conducts short term courses and trainings to promote feminist leadership and collective power for social changes. These are done on national and global levels, in India, East Africa, South Asia, and the Middle East. Some of the best minds in the world