I hope all of you've watched the film (or should we give out a Spoiler Warning?). If you haven't, then maybe you just aren't a hardcore Marvel fan. But if you are a fan, you wouldn't be here, so let's just assume you've watched the movie. Despite being a jam-packed action blockbuster, Avengers: Endgame has a few feel-good scenes which touched our heart and will stay with us forever. We've followed these heroes' journey right from the start and the movie tied up a few strings quite nicely. Without further ado, here are some feel-good scenes in Avengers: Endgame to look out for while watching the movie.
1. Daddy Stark
Tony's always been a typical arrogant, self-obsessed, narcissistic person. Hey, it's not just me. Remember back in Iron Man 2, when he wasn't approved to join the Avengers because of his attitude? Throughout the MCU movies, Tony goes through many transformations, not just as Iron Man but as a person too. Endgame introduces us to Morgan Stark, Tony and Pepper's charming daughter and his doting relationship with her. From Iron Man to Avengers: Endgame, we've seen how he has grown and now we see him as a loving husband, an amazing father living in the countryside. Who knew, Iron Man has a heart.
2. Steve Rogers' marriage
Did you notice the ring? Yes, the engagement ring that Cap was wearing when he came back into the present world as a fully aged man (thanks, Quantum Realm)? He looked absolutely at peace. Hey, I'm not crying, you are! Okay maybe I'm crying just a little. Steve has just returned, having his life with his one and only love Peggy Carter. The man who, years ago, had lost his love and had no desire to settle down with someone else, fighting for the world all his life. I now start to wonder if Steve & Peggy bore any children who might show up in the next venture of Marvel (perhaps a spin-off with them and Morgan Stark?).
3. Captain Marvel and the women squad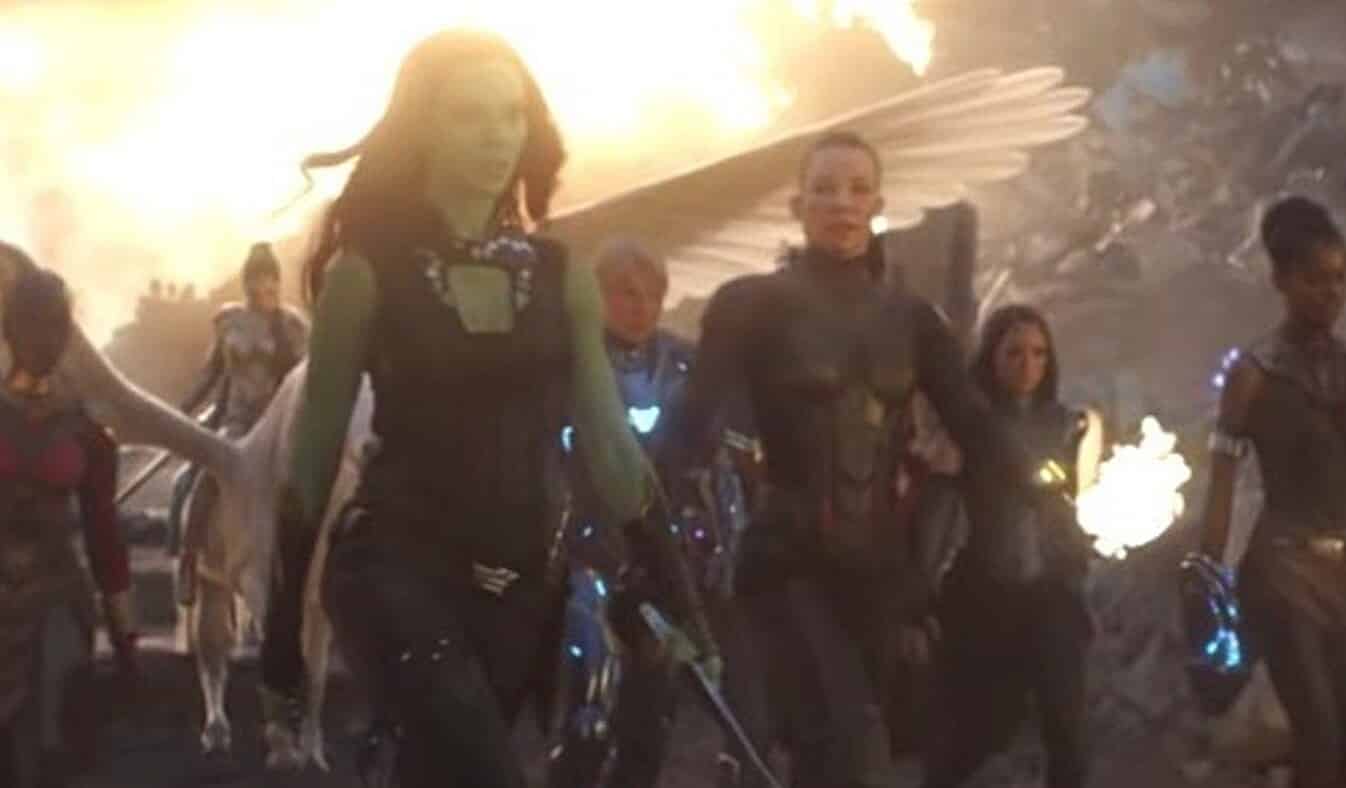 I had a huge crash on Blackwidow, but after Captain Marvel, boy do I have a brand new crush or what. Isn't it a treat, when you see your favorite woman superhero kicking some ass? And here we saw all the women in Marvel unite to do just that together. Do you remember that scene, when Spider-Man was badly injured, he handed over the Infinity Gauntlet to Captain Marvel, wondering how will she rescue it from the immense army of Thanos alone? But then, lo and behold, all the Marvel female superheroes unite. It was a mind-blowing scene, showing us that the MCU doesn't only have pretty boys called Chris.
4. Cap & Mjolnir (Thor's Hammer)
So Thor's Hammer, Mjolnir, doesn't belong to Thor only. Mjolnir has several enchantments attached which deem that none living may lift it unless they are worthy. And we watch Captain America lift it in Endgame and go wild. I had always sensed that he is worthy to lift the hammer. It's just that he didn't want to because there was no strong reason to encourage him, and he didn't ever do anything without any reason. So come Endgame, my jaws almost dropped when he lifted the hammer and the moment was ironically beautiful, because he used it to save Thor from Thanos.
5. The Avengers all coming together
Were you ever stuck in a situation where you almost lost the battle, and suddenly from nowhere your best friend came to rescue you? Yeah, I know the feeling. I felt the same when Captain America heard Sam in his ear, when Iron Man saw Spider-Man again, when all the superheroes came to rescue the world and made that fight scene epic. The best part is, in between all that chaos the filmmakers managed to create an emotionally triggering moment. We felt the same relief that Captain America and Iron Man felt. They'd all suffered the tremendous loss of all their friends five years ago and now they've managed to bring them back. If the hall didn't go wild with cheer, then hey, did we watch the same movie?

Endgame might be the last of the Avengers we see together, but it really did justice to the fans by allowing us more time and space with characters we've been following for years.