When it comes to animals, especially dogs, people can't seem to stop showering their love on them. India is also such a country where almost every one out of five households has a pet dog as a family member. While these dog parents are very protective about their dog siblings with constant updates on social media about their daily lives with their dogs, somehow the same love fails to be reciprocated towards stray dogs in many cases. Living on the roads 24x7 with no assured supply of food and water and the constant threat of getting run over by cars or even getting into a fight with some other dogs, these stray dogs have over time evolved to put on a hardened exterior with a scowling face and a tail that seldom wags. But what people must understand, all dogs are the same – all they demand is unconditional love from us humans. While many may still choose to maintain their distance from a stray dog, we urge and request all citizens to always help a stray who is injured and is in a lot of pain. And to help them achieve this goal, we have explained the basic steps and notes that one must keep in mind and follow while taking care of an injured stray.
1. Safety
When you spot an injured dog on the side of the road, if you are traveling by car, make sure to check the traffic before stopping the car suddenly in the middle of the road. Once that is taken care of, you must approach the dog with precaution. The dog, being injured and all alone would be highly anxious and scared along with severe pain throughout his body. In such a case, if a human approaches him suddenly, he might get scared and respond with biting the person. So you must make sure to approach the dog slowly and once near him, before putting your hand forward, you should speak softly to him to soothe him along with offering him some sort of treats as he would be hungry. Once the dog responds to your voice and treats and has gained your trust, you can go ahead and touch him and calm him down.
2. Too cold
If it's raining outside there are high chances that the injured dog would be drenched wet. However, there are many other ways that the injured stray may end up being drenched. In such a case, getting a control on the dog's body temperature is the first crucial step to be taken. Dogs completely drenched can have body temperatures of below 100 degrees Fahrenheit, which often shuts down the proper functioning of their body. In such a case, the person must first dry the dog with dry blankets or any form of clothing and wrap him in a thick cloth to keep him warm.
3. Scorching Heat
Indian summers can tend to get rough every now and then. This affects strays more so as they live on the roads all the time. However, for an injured stray, this can prove deadly as an injured and anxious dog fails to regulate his body temperature properly. This causes the dog to get flushed with his mouth open trying to breathe properly. In such cases, one must first wrap the stray in a wet blanket or cool him off with some cold water so that he can attain his normal body temperature.
4. Follow ABC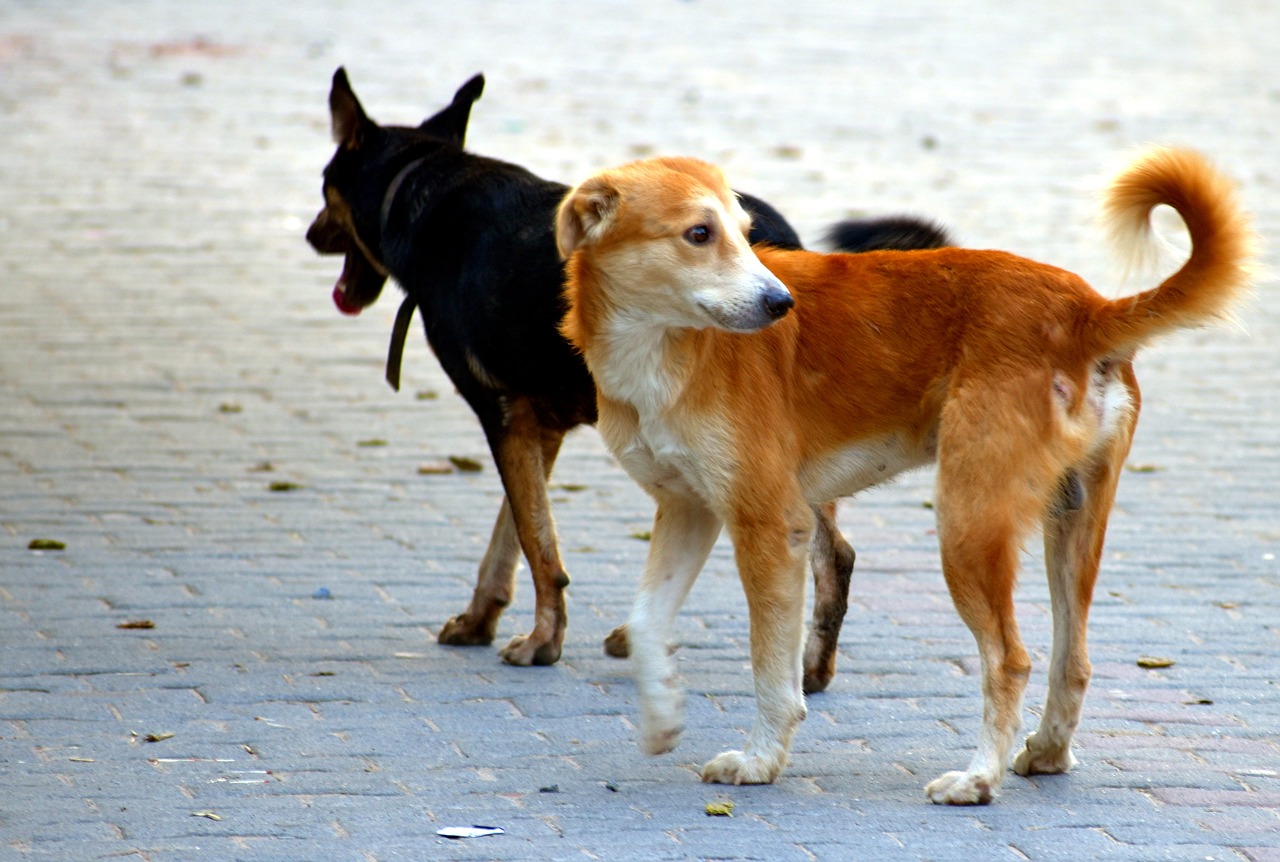 The very basic and first step of first aid – ABC, is also applicable for animals in distress.

A: The A stands for Airway. While rescuing the injured stray, you must make sure that the dog has a clear airway to breathe through. Often snot or mud filled in the nose can cause difficulties for the stray to breathe properly.

B: The B stands for Breathing. If the airways are clear, the next thing to check is if the breathing is normal. If the breathing is stressed and in uneven strokes, you can try breathing into the stray's nostrils or mouth to help him gain normal breathing.

C: The C stands for Circulation. When injured, most animals remain in shock and this interferes with their bodily circulations. In this case, once you have gained the trust of the stray and depending on his mood, you might open his mouth and put a finger in his gums to check how fast the color comes back. If it comes back within five seconds, then the dog has normal circulation in his body, but if it takes longer than that, then the dog needs to be rushed immediately to the nearest vet's clinic.
5. Transportation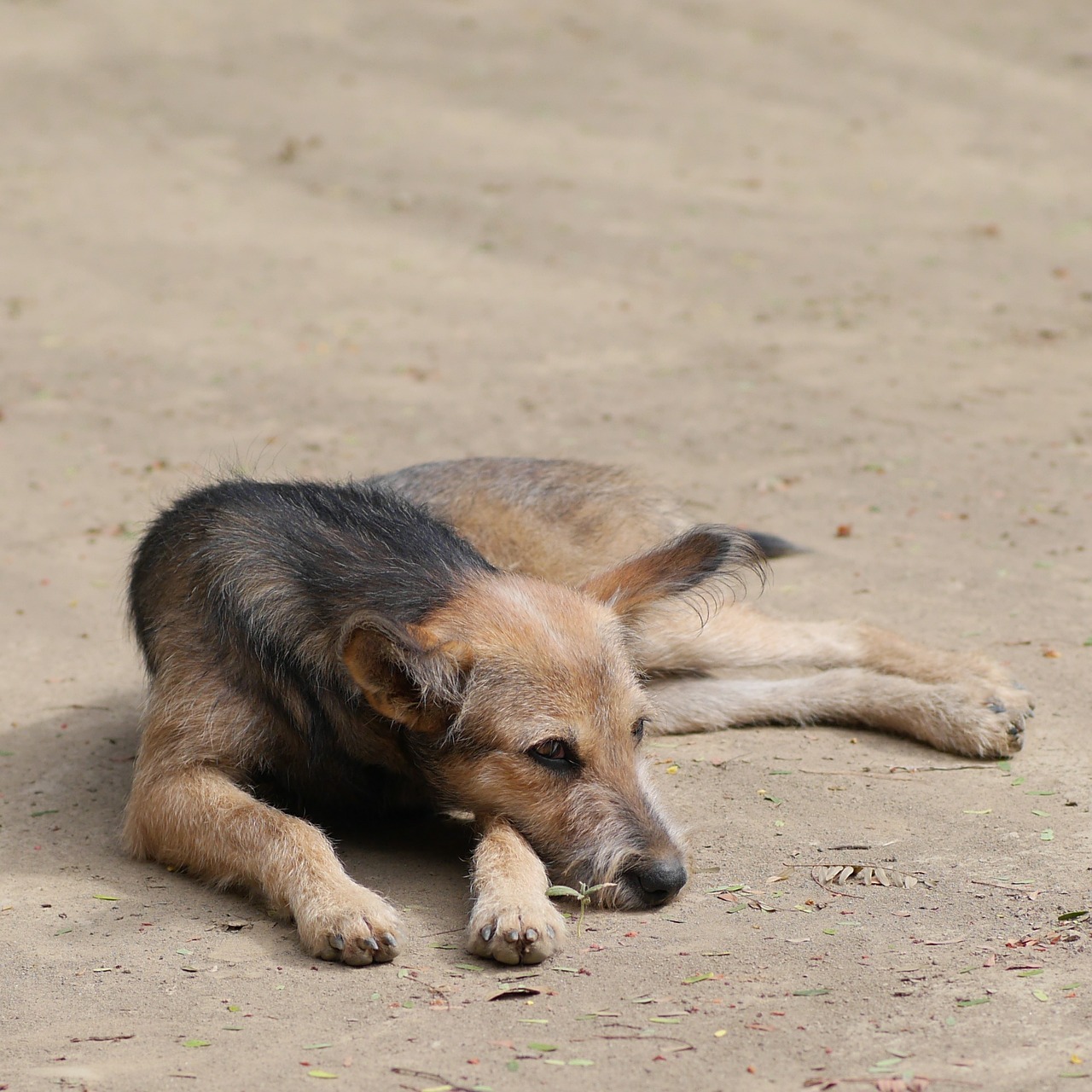 Once you have gained the trust of the dog, given him something to eat and checked the ABC rule, the next step is to transport the dog. As an unprofessional, we fail to notice and diagnose what is wrong with the dog and which body part is injured. So, great care must be taken while lifting the injured dog up and putting him into the car. You can wrap him in a blanket to keep him warm and provide a sense of safety for him. Keep in mind to drive carefully and check for speed bumps as those sudden jolts to the body can increase the pain in the stray's tiny scared body.
6. Evaluating what to do
Once you have successfully transferred the dog into your car and taken him to the nearest vet's clinic, the question remains as to what to do with the dog. Generally, the humane thing to do would be not let him get back to the streets. Through those tough moments, the ones that you have spent with the stray, its likely that you would get attached to the dog depending on his personality. In these cases, you can follow the required procedures and adopt the dog. The love he would reciprocate to you since you saved his life would be far more rewarding than any expensive material possession. However, if your current situations and household conditions do not permit you to keep the innocent stray, then you should contact the local animal rescue organization who would take him into their care happily.

The bottom line is, we urge people not to segregate amongst animals. All animals have a heart and all animals have the capability to reciprocate unconditional love towards you, may it be a pet animal or a stray one. Always be on the lookout for injured dogs and once you locate one, please don't ignore it. Give him the treatment and love that he deserves.