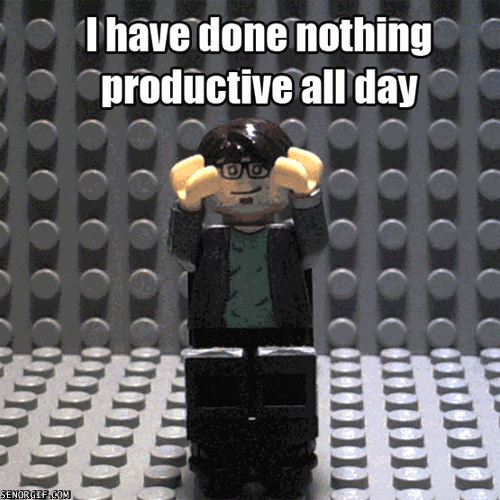 The coronavirus pandemic has really got everyone channeling some hardcore influencer energy. I mean, I open Instagram and there are five people on live either cooking some really complicated looking dish or doing a very rigorous workout routine. At the rate people are going, they are going to come out of this quarantine with fluent Spanish, a thousand-page novel, and as budding bakers. Although, staying in this constant state of frenzied productivity can translate as a coping mechanism for some people, for the rest of us it is quite suffocating.

For most of us, our days end at 3 am and begin at 12 pm, and it's the repetitive cycle of cooking a mediocre meal that is probably not insta-worthy, and laying in bed and getting some work done or binging a new series, which is completely normal. There is no 'right way' to quarantine. These are hard times, and honestly, no one knows when it's going to end, but what matters most is that we come out of this safe and healthy in both physical and mental aspects.
The urge to overachieve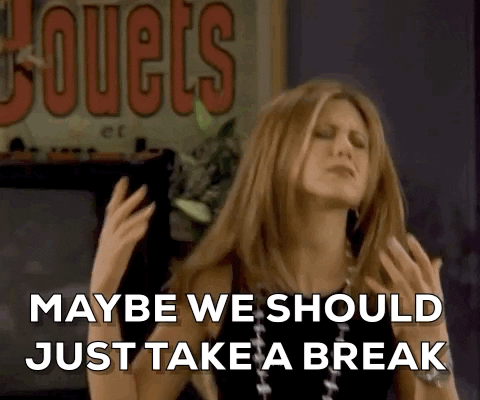 Since we can remember we have always had this invisible pressure from society to keep moving and accomplish things. To feed this capitalist mentality of our society, we were never taught to pause and take a break. This urge to overachieve and viewing failure as a big sin is what keeps us going, in turn fulfilling the needs of this capitalist society. Boredom has always been viewed as a privilege that should be kept out of reach. Not being able to match your counterpart's level of productivity instills a sense of fear and guilt within us. This is where the problem arises. Especially now, when the world has pushed the pause button, people are writing down to-do lists long enough to be used as toilet paper back-ups. Amidst all this, we tend to forget that it's ok to take a break a break. It's ok if your ideal day involves a lot of laying down and relaxing. It doesn't matter whether we come out of this pandemic with a multitude of personal victories or as the same as we entered it, as long as we survive, it's all good. At the end of the day, there is only so much you can do with a sourdough starter.
Getting your priorities straight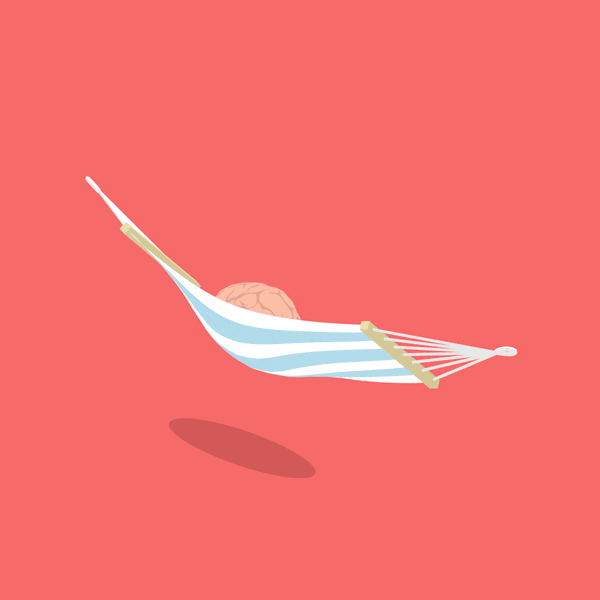 Currently, we are living through a very confusing time, and in most cases, this has not fared well with our mental health. Containing such a sensitive mental health should be your first priority. Now adding the pressure of fear-driven productivity to this does not create a pretty picture. Amidst this social media race to be the best chef while balancing a work from home schedule and a Chloe Ting workout program, most of us have forgotten to take care of ourselves. We fall into a guilt trap and succumb to our anxiety, which is the last thing we need during such hard times. If that person did twenty-something burpees in less than a minute, great, more power to them, but that doesn't automatically mean that you should too. We need to work towards fighting this urge to compare ourselves to the next person and focus more on ourselves and our bodies. This is your journey through a global pandemic, no hard and fast rule defines the way you live through it, it's your choice.

Now that you are done reading this, go ahead and finish one more season of that show or get back to your 73rd banana bread. As long as you have figured out a way to survive this pandemic and maintain a stable and healthy lifestyle, you are doing great.