Remember the simple concept of refraction you didn't pay much attention to in physics class? Well, Alfredo Moser did and came up with the brilliant idea of solar bottle bulbs in 2002. Moser was trying to figure out a way to illuminate his workshop, in Brazil which had frequent power cuts. He used the dazzling, tropical sun to his advantage and with the help of supplies already available, he got himself an eco-friendly light source.
How does it work?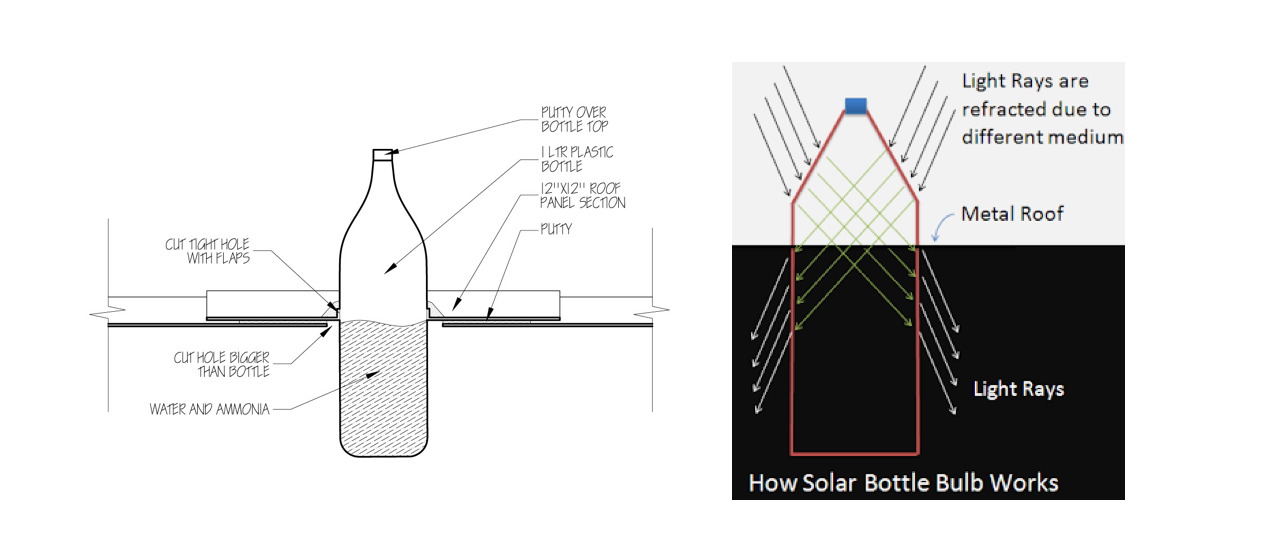 Sunlight which falls on the exposed surface of the bottle gets refracted and lights up the area below. The water bottles luminosity is equivalent to that of a 40-60-watt incandescent electric bulb, depending on the amount of solar energy available on a given day. All that and still no bad effects!
Free energy & Zero emmisions!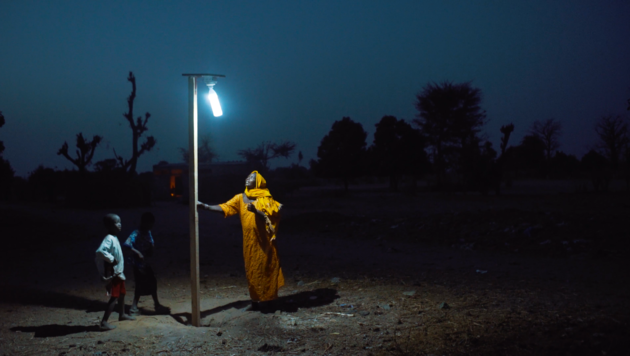 This environment-friendly innovation provides free energy while causing no carbon emissions. If one person uses the solar bottle bulb instead of an incandescent bulb, manufacture of approximately 200 kg of CO2 could be avoided yearly. The only limitation associated with this product is that it only works during the daytime. But with the help of solar panels and batteries to store energy, this problem can easily be eliminated.
A Liter of Light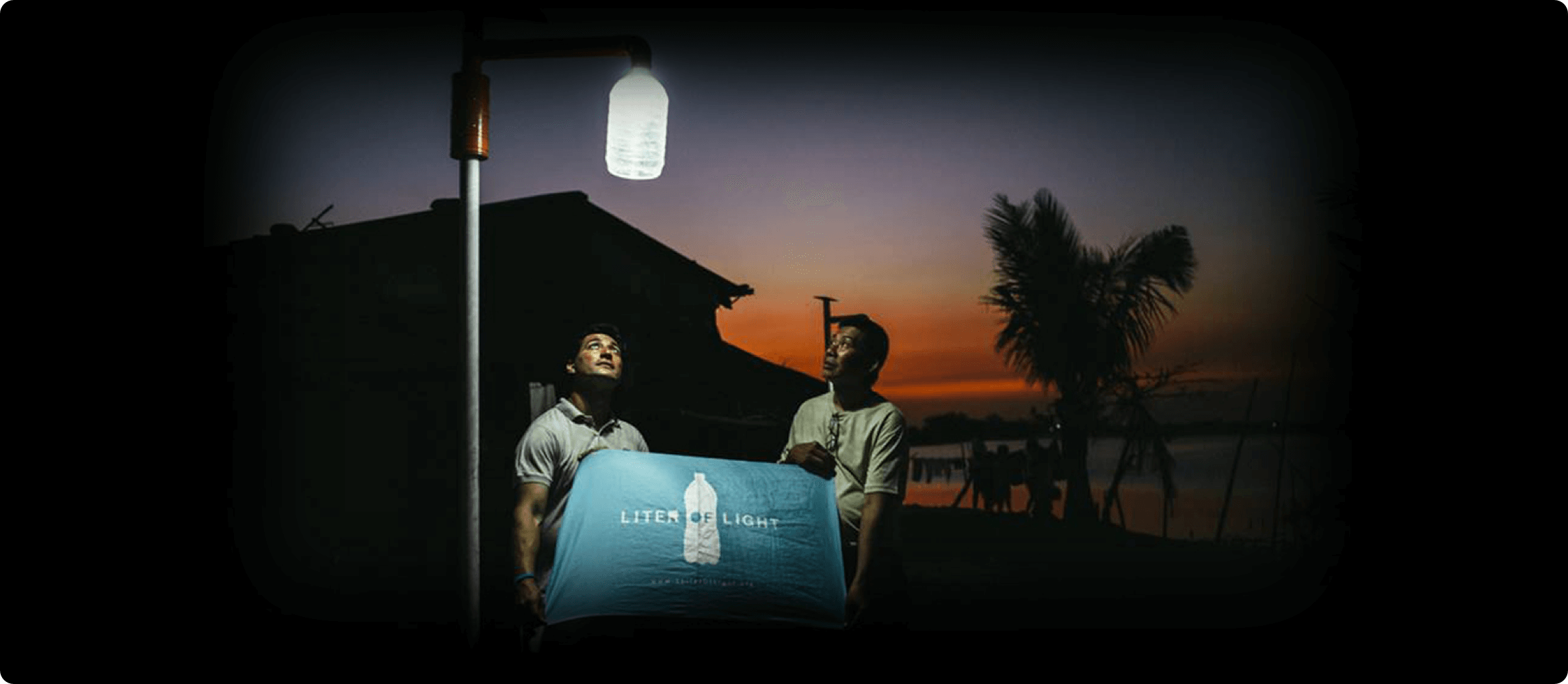 Despite being created in 2002, the bottle bulb has had a limited and slow reach around the globe. It was only in 2006 that MyShelter Foundation's project "A Liter of Light" allowed the bottle bulb to light 10,000 homes in the Philippines. Over the last couple of years, it has spread to 20 more countries including India, Bangladesh, Indonesia, Fiji, Kenya and Switzerland.
Bringing light to the darkest corners!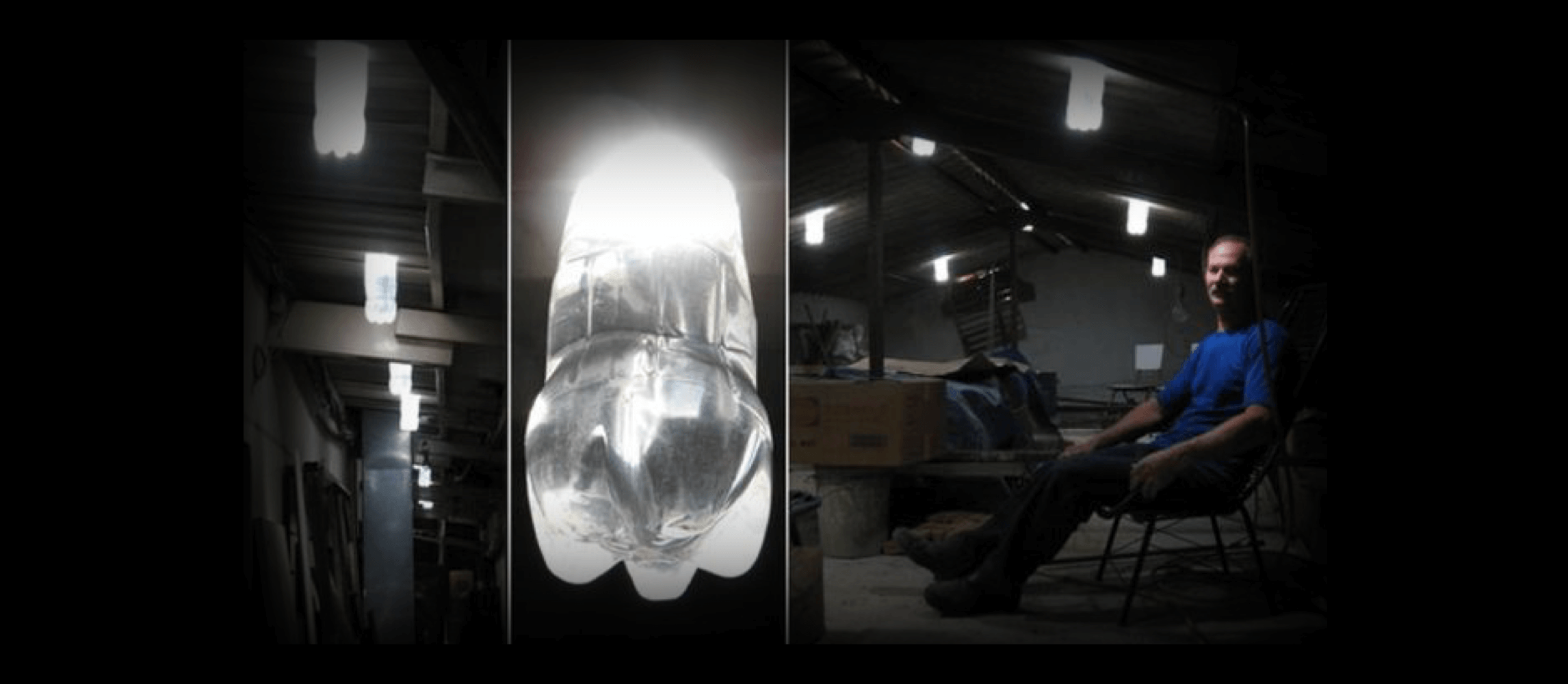 Thanks to Alfredo Moser and the internet, this idea changed the lives of thousands of poor people who live in pitch dark houses with a few or no windows.