~"Ik baar to yun hoga, thoda sa sukoon hoga. Na dil main kasak hogi, na sar mein junoon hoga."
For a moment there, you'll feel at peace. Your heart will feel light and your heart will no longer be in a frenzy (7 Khoon Maaf).

On 29th April 2020, the news of the demise of Irrfan Khan hit the world and broke the nation's heart. In the past week, we've witnessed outpouring love and grief throughout the internet. With his diagnosis in 2018, we lost a gem of an artist to a rare neuroendocrine disorder.

At the age of 53, the actor already had a 30-year-long career. However, the common sentiment was, everyone wanted 'a little bit more of him'. Considered to be one of the best of his time, his career was prefixed with years of struggle. But from his very first film, he proved his promising talent which later in his life took him places.
Salaam Bombay! (1988)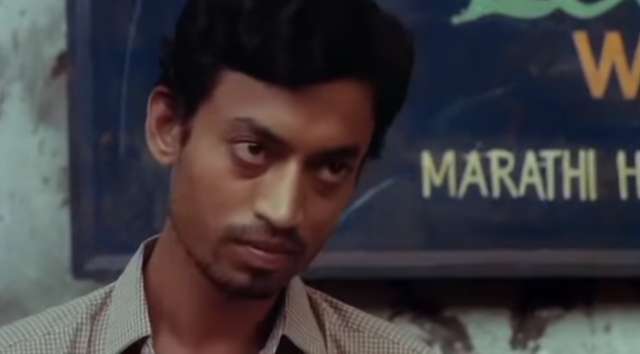 In Salaam Bombay, a film by Mira Nair, Irrfan secured his debut where he played a letter writer. His artistry from his very first role was acknowledged as Nair admitted to unfortunately snubbing him off of the role he originally thought he'd get. For years to follow he acted alongside the likes of Om Puri, Pankaj Kapur, and Naseeruddin Shah, but he held his own.

Even with the irregularity of acting jobs in films, he ventured forth in the world of television and acted in shows including Chanakya, Bharat Ek Khoj, Sara Jahan Hamara, Banegi Apni Baat, Chandrakanta, and more. It seems that Irrfan Khan was bound for international success as in television he demonstrated his skills on Indian TV but also became part of In Treatment (an American TV arrangement) where he assumed the job of Sunil, and Tokyo Trial, a Japanese four-section period drama miniseries, in which he was Radhabinod Pal.
The Warrior (2001)
It wasn't until his role in the 2001 film, The Warrior, that he finally found his foothold in cinema again. With this movie, Irrfan had an international crossover before much of us even realized the significance of it. I love to believe that 2003's Maqbool was a moment of awakening for Indian cinema. The world of Hindi movies finally woke up to the acting powerhouse that was Irrfan Khan. A Khan who might not pull in 100 crores but promised you a moving movie experience.
The Namesake (2006)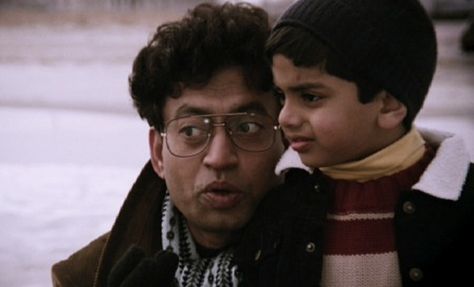 In 2006, Irrfan and Mira Nair created magic again in The Namesake. He brought Ashoke Ganguly to life in this movie adaptation and aged beautifully as the movie progressed. The Namesake was a portrayal that broke many hearts. Unlike most of his contemporaries, Irrfan Khan did not carve a niche for himself. He didn't need to be called a serious actor to be respected. In Life in a... Metro (2007), he made the audience chuckle with his perfect comic timing and managed to stand out alongside Konkana Sharma amongst a studded star cast.
Throughout his career, Irrfan Khan has been part of at least 80 movies. We've loved some and others not so much. Nevertheless, via movies like The Lunchbox (2013), Paan Singh Tomar(2012), Life of Pi(2012), Haider (2014), Piku (2015), he has given us more than just stellar performances. He has shaped an audience in India that does not consume cinema for its entertainment value solely. An audience that watches cinema for its performance, storytelling, framing, an audience that watches cinema and admires it for the art that it is.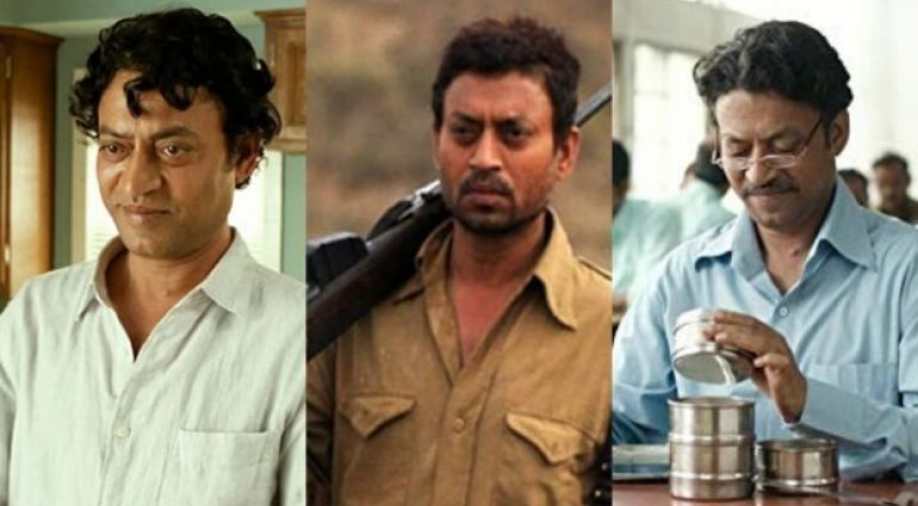 The sense of personal loss that we've been feeling ever since his passing is not because of the movie choices he made, or because he acted well enough. It is due to his consistency in those roles that he played. With those characters, we went on his emotional journey with him. He made us giddy as Monty, haunted us as Maqbool, made us warm and fussy as Saajan. He went from playing a feudal warrior of Rajasthan to dancing in a parody video on youtube with ease.

The beginning of his career was plagued with stigmas. He lived through a time where parallel cinema was shelved because no producer perceived the Indian masses to be smart enough to enjoy artsy cinema. He hesitated to step into the world of television with the fear of being a stereotype but did everything to stay afloat. And then went on to live that fear for years after his television venture. As Naseeruddin Shah described him "this lanky man who was all eyes," not looking the part was only the tip of the iceberg for him.

We saw him emerge and conquer. His purity towards his craft and his outlook towards the industry set him apart. There was no fancy process. No lingering feeling of pretense. The love for art often gets blinded by the harsh lights of fame. He abided to the job that was acting but not the lifestyle that comes with it. An international superstar who has always come back to us and how. A young boy from Jaipur to a legend while he still lived. It was the humanity in his struggles, the humanity in his stardom that made him the actor we love and respect. Irrfan Khan's legacy is not just the magic that he created on celluloid but the magician he was to all of us while we watched him. And that magic will linger in the air every time we'll watch him again.

The honor was truly ours.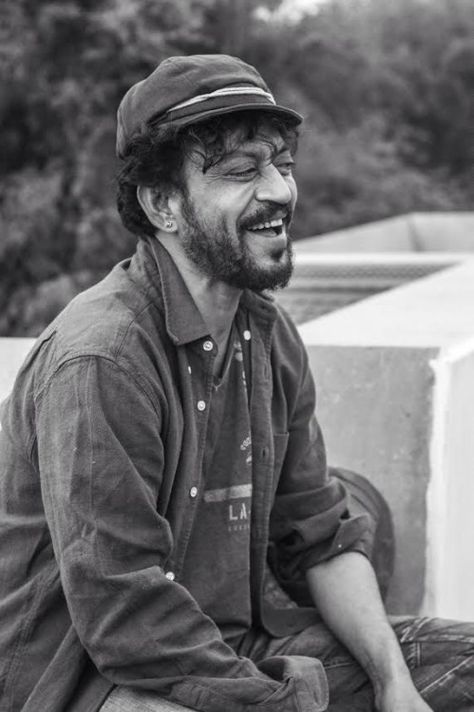 "Darya bhi main, darakht bhi main. Jhelum bhi main, chinar bhi main. Shia bhi hoon, Sunni bhi hoon, main hoon pandit. Main tha, main hoon aur main hi rahoonga." (Haider)

I am the river, I am the tree. I'm the Jhelum and Chinar. I'm both temple and a mosque. I'm Shia, I'm Sunni, I'm Hindu too. I was, I am and I will be.