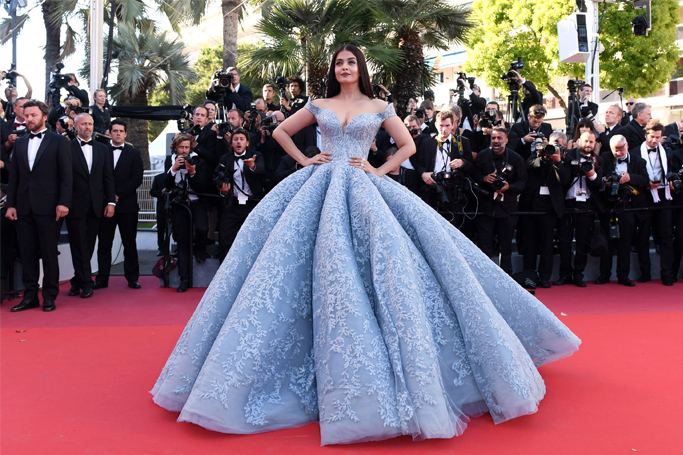 At various red-carpet events like Oscar Awards, Grammy Awards and Met Gala – which is known for its unique fashion theme and dresses, we see celebrities wearing pretty expensive yet gorgeous dresses and accessories.

After looking at all those perfectly designed, altered dresses with matching accessories, the thought of "what happens to these outfits after the event is over?" has occurred in everyone's mind at least once.

Let us find the answer to that question below:

Any red-carpet event is an opportunity for any fashion designer and stylist to showcase the best of his/her by dressing up celebrities, especially actresses. The preparation for the award shows start as soon as the nominations are announced.

The celebrities try many dresses to find that one dress which is perfect for the theme or the event. When the dress is finalized, the celebrities often customize it to make sure that the dress suits and fit them perfectly and then rent or buy the dress along with the accessories.
Celebrities renting their dress
Many celebrities rent their red-carpet outfit along with the accessories for the event and then return it as soon as the event is over. To make sure that the outfit looks perfect, the stylists also walk the red-carpet events along with the celebrities taking care of the dress.
Equal efforts are put forward by both the designer and the celebrity to pull off a dress. If a celebrity has worked with a particular designer before, it takes less time to customize the dress. And if the celebrity and the designer share an unhealthy bond, the designer might keep delaying the customization or even refuse to work with the celebrity.
Celebrities buying their red-carpet outfits
It is rare that celebrities buy their red-carpet outfits as they are very expensive and after some time the event is over, the dress gets labeled 'outdated' making it difficult for other celebrities as well to wear a dress of the same kind again. However, the dress can be worn again in private parties which include only family and close friends and the media is absent.

It is easier for male celebrities to buy their red-carpet suits as they can be worn almost at any function.
Red-carpet dresses are stored and re-designed
Celebrities also store some accessories for a long time and wear them later when people have forgotten about it. The dresses are also re-designed and a new, different dress is made from that same dress and worn again without coming in to people's notice.

Sometimes, celebrities gift the dress to someone or better, donate them to poor people.

After looking at all these points, it will be fair to say that a lot of waste is generated after every red-carpet. To reduce this waste, many celebrities gift or donate the dresses to others and, celebrities like Emma Watson are opting for eco-friendly dresses.