Karauli district is amongst the 100 most backward districts in India. The poorest and marginalized communities dominate the area. Karauli suffers from inadequate rainfall, degrading ground water level and less water retention capacity of the soil. Frequent droughts have added to the plight of the people.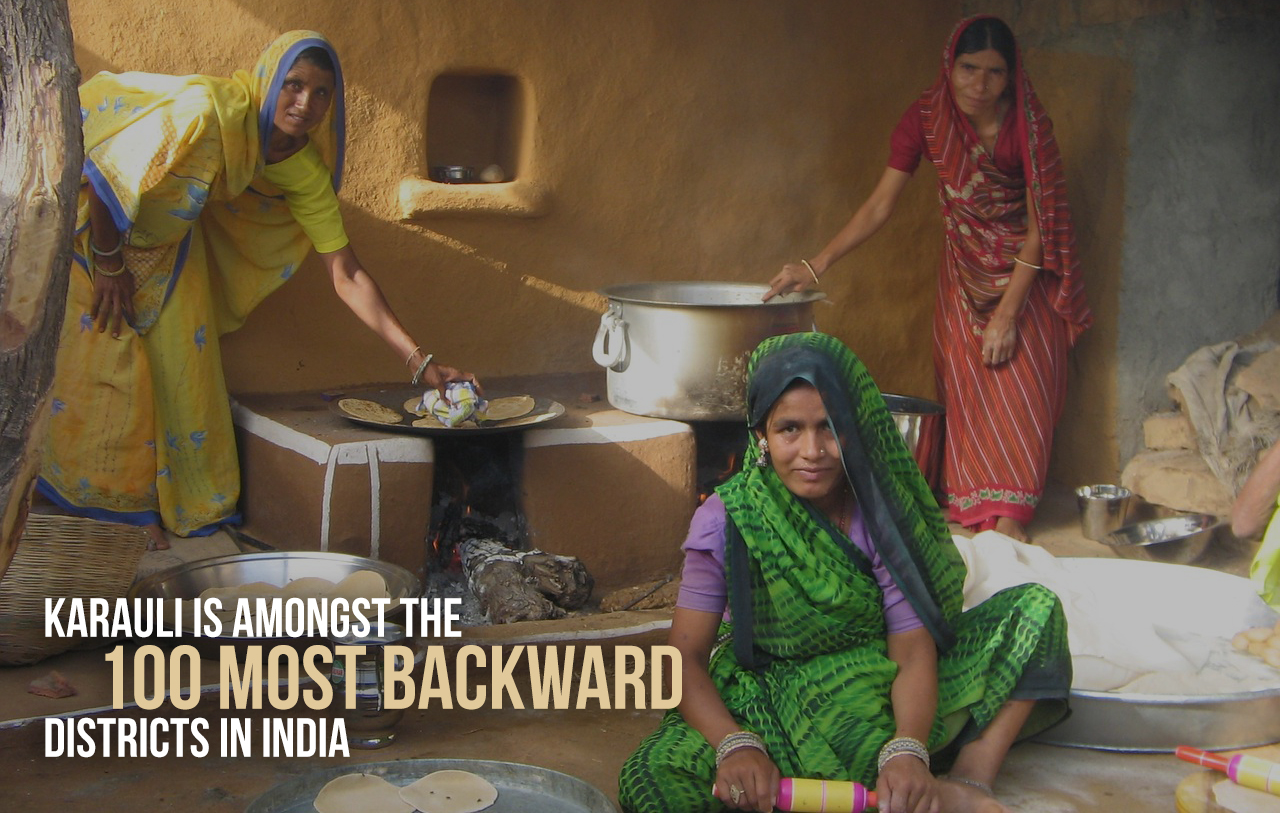 Agriculture and livestock rearing are the primary sources of income in this region. Due to falling groundwater levels, tube wells have practically run out of water. In addition, inadequate scientific water-management systems has lead to insufficient irrigation. Thus directly hurting agricultural productivity. Such stress on the agricultural sector has complex implications; endangered food-security, persistent poverty leading to educational and health backwardness and out-migration.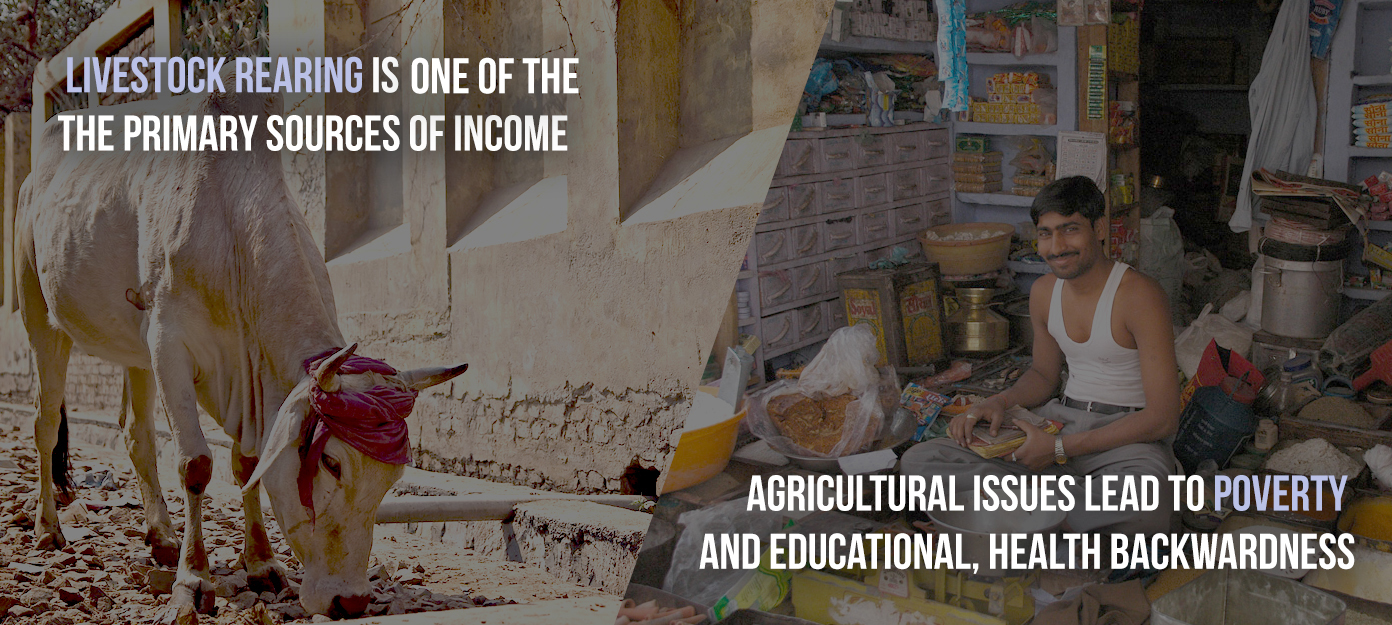 Livestock rearing has become unviable due to inadequate water supply and loss of green pastures. There is severe pressure on scarce resources leading to further destruction of natural resources and the environment.
Tarun Bharat Sangh, an non-profit organization lead by Dr. Rajendra Singh, works on frugal innovative solutions to provide clean water access. Tarun Bharat Sangh is building 60 johads in Karuali - one for each village.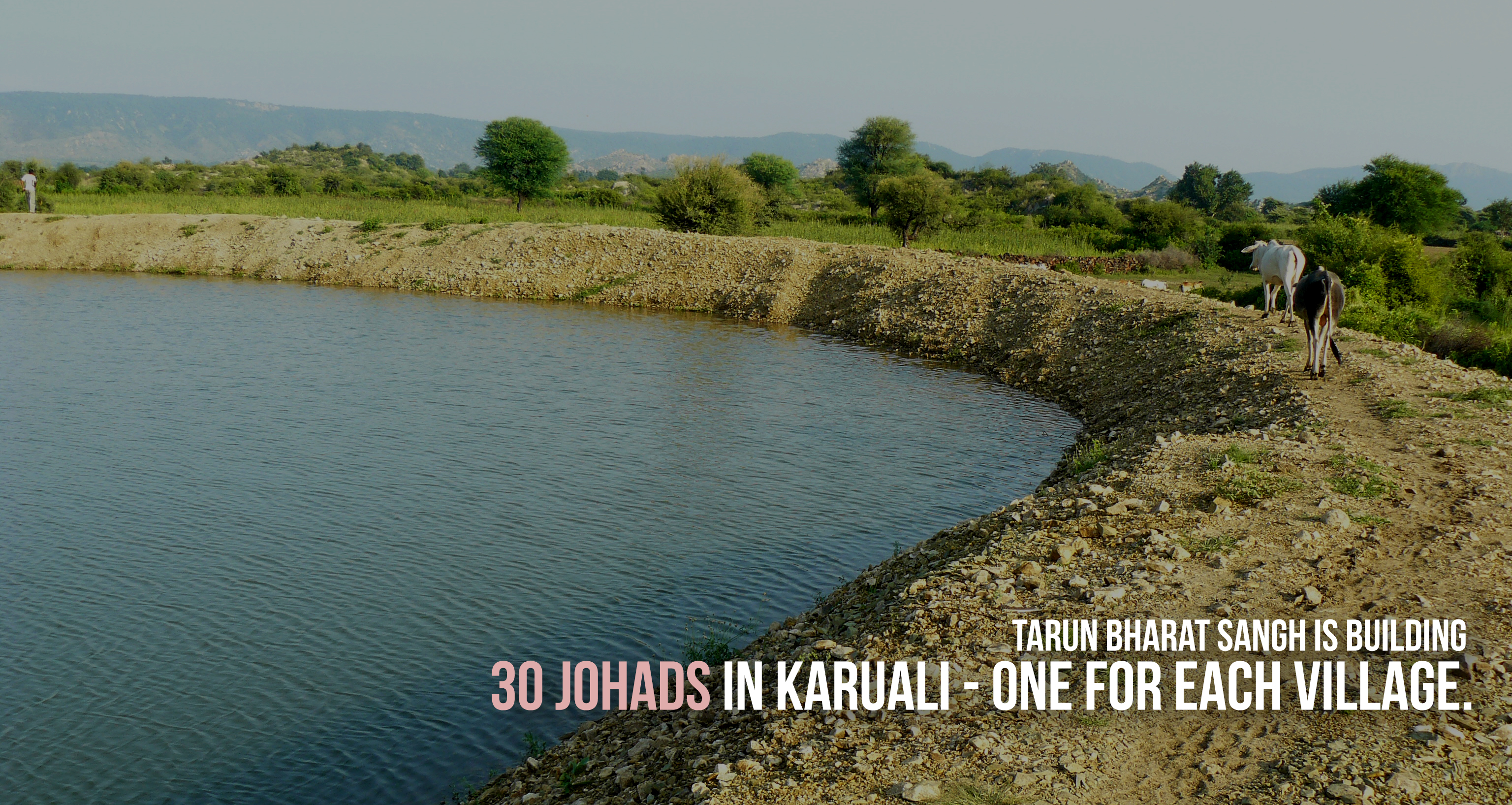 A johad, is a crescent-shaped dam of earth and rocks, built to intercept rainfall runoff. A johad serves two functions. On the surface, it holds water for livestock. But like an iceberg, its most important parts are below the surface. By holding water in place, it allows water to percolate down through the soil. It recharges the aquifer below, many times as far as a kilometer away. Stored underground, the water could not be lost to evaporation. In the midst of the dry season, without pipes or ditches to deliver water, villagers could always count on plenty of water from their wells, and irrigated fields lush with wheat, mustard and beans.